POOR CREDIT South Africa prepares for credit assessment Moody's rating agency is slated to review South Africa's credit score today. Credit
POOR CREDIT
South Africa prepares for credit assessment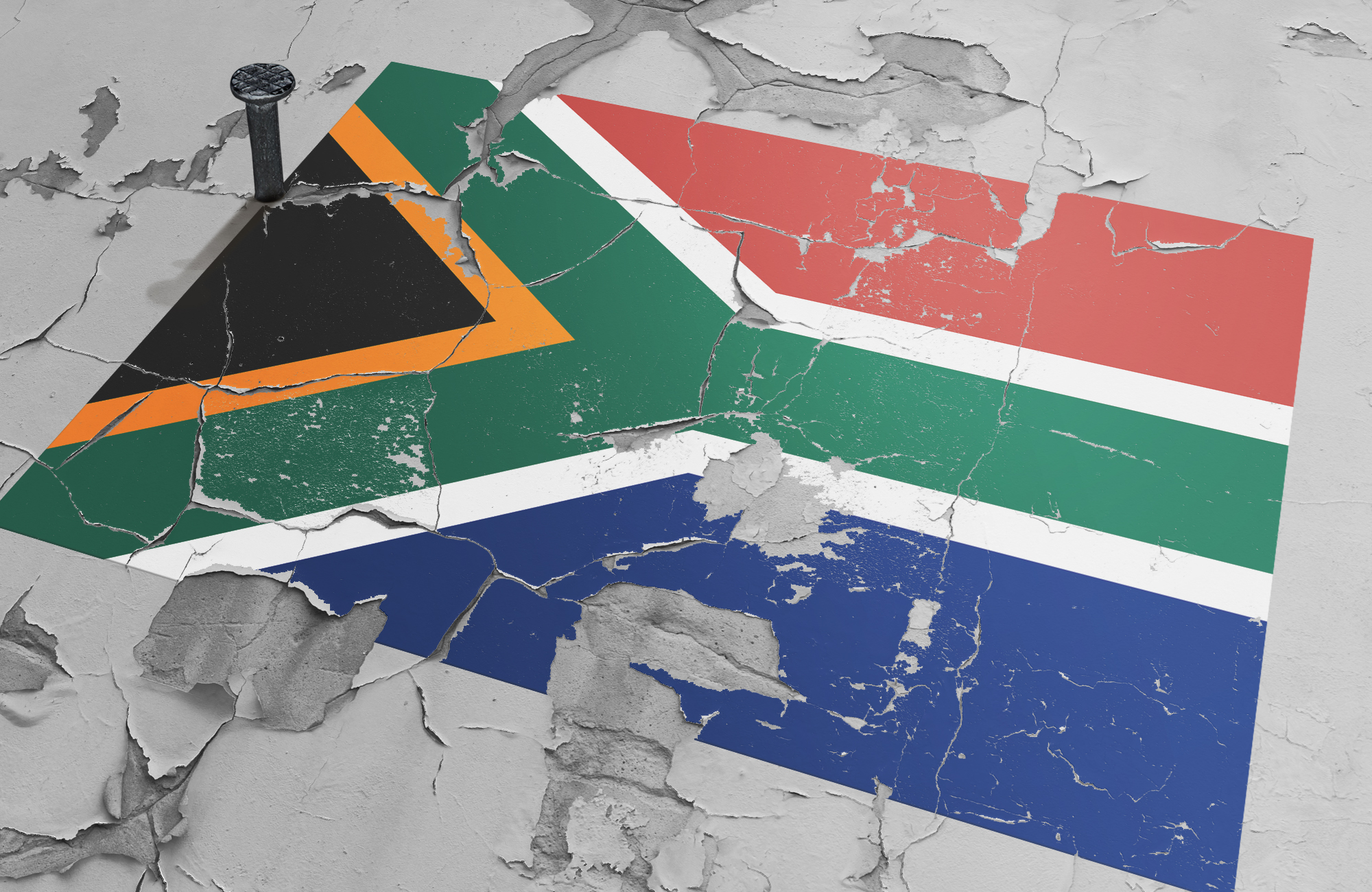 Moody's rating agency is slated to review South Africa's credit score today.
Credit ratings demonstrate for investors the risks of investing in a country. Moody's currently has South Africa pegged at Ba3—just above "non-investment grade", or "junk" status.
In April, two other large credit rating firms, S&P Global and Fitch, downgraded South Africa's status to junk, citing divisions within the government that could delay fiscal reforms. The downgrade was in response to the firing of internationally-respected Finance Minister Pravin Gordhan, who clashed with scandal-laden President Jacob Zuma.
Given President Zuma's narrow survival of a confidence vote earlier this week, such rifts within the government have widened—a fact that bodes poorly for today's rating.
If Moody's downgrades the country's investment rating to junk status, many international investors will be unable to lend the South African government money; it could also decrease domestic investment. A decrease in economic activity could exacerbate the country's streak of two consecutive quarters of economic contraction and send its 27% unemployment rate even higher.
COCAINE AND CORPSES
Brazil and Peru hold bilateral anti-trafficking meeting
Representatives from Brazil and Peru will meet today to discuss intelligence sharing and defence cooperation to better combat drug trafficking.
Worth about $4.5 billion, Brazil is home to the world's second largest cocaine market, trailing only the US. Peru is the source of some 40% of the cocaine present in Brazilian markets.
Concerned about the rampant violence between the country's two largest criminal organisations spilling into the public, Brazilian President Michel Temer has made combatting the drug trade and its cartels a top priority. So far, over 130 inmates have been killed in horrific gang-related prison massacres. Temer is understandably hawkish, as governments throughout Latin America have been challenged and undermined by cartel activity over the past few decades.
Regardless, increased cooperation has its limits. Past efforts between the two countries, particularly joint naval exercises on the Amazon river, have done little to truly impede cartel operations. Brazil's understaffed forces will face the challenge of locating numerous well-hidden drug routes along the country's jungle-covered borders with Colombia, Peru, and Bolivia, which together total over 8,000 kilometres.
POWER TO SURPRISE
Kia joins the carsharing market
Kia Motors, the world's eighth-largest car manufacturer, launches its carsharing service WiBLE in Seoul today. South Korea's capital already counts more than 9,000 users of carsharing services and several operators, many of whom already use Kia's vehicles.
Carsharing operations, which allow customers to rent cars for short periods of time, have grown from less than half a million users in 2006 to more than 6 million in 2016. As car ownership is becoming less convenient and more expensive in big cities, the trend is expected to continue: according to analysts the market could grow to $6.2 billion and double its users to 12 million by 2020.
To get a slice of the growing pie, several big car manufacturers, such as Mercedes-Benz, BMW, General Motors and Ford—as well as IT giants like Google and Apple—have launched their own carsharing operations in recent years.
Despite the size of the market and the companies' differing business models, competition is fierce and smaller companies are being pushed out. As Kia plans to expand its operations in Korea and abroad, its big rival Hyundai is already on its heels.