EU and Turkish leaders discuss migrant flows, anti-ISIS operations build in Iraq and Syrian talks loom.
TURKEY-EU MEETING

Leaders of the European Union will meet with Turkish Prime Minister Ahmet Davutoglu in Brussels on Monday in a bid to stem the flow of migrants entering Europe.
Discussions will focus on the implementation of a deal brokered in early February in which the EU committed €3bn to Turkey in return for Ankara doing more to prevent migrants leaving Turkish shores.
According to unofficial reports Mr Davutoglu has promised EU officials that his country will take back all non-Syrians who arrive in Greece. This is likely to be main outcome of the Brussels-meeting on Monday.
The gathering comes amid a growing humanitarian crisis in debt-laden Greece, where some 12,000 migrants are stranded at the Macedonian border.
In the background of the summit, Turkish authorities seized the headquarters of, Zaman, the country's largest daily newspaper on Saturday in a move decried by many as another blow for press freedom in the country.
The newspaper originally supported President Erdogan and his ruling AKP party but has become increasingly critical of the Turkish ruler, accusing him of authoritarianism.
ECB MEETING
Staying in Brussels, the European Central Bank will begin its monthly meeting on Monday and is expected to cut the deposit rate by 10 basis points, pushing it down to -0.4%.
Analysts also expect the central bank to announce a ramped up bond-purchase program in a bid to combat stubbornly low inflation.
OPERATIONS BUILD IN IRAQ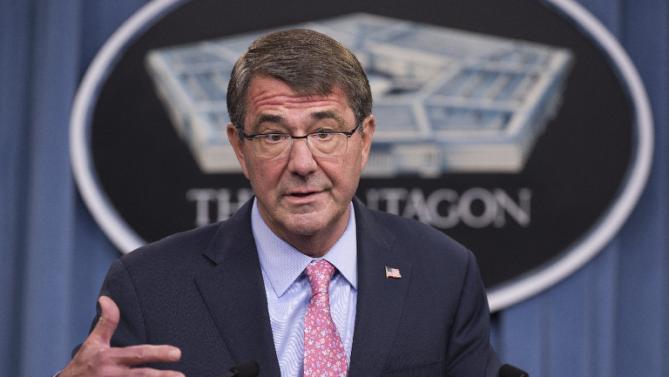 In the past weeks, reports have begun to emerge of ISIS militants moving their families out of Mosul in anticipation of an offensive by government security forces.
The reports come as the US-led coalition and Iraqi forces escalate their fight against the extremist group, with attacks aimed at cutting ISIS supply lines, particularly between Mosul and Raqqa – the groups self-declared capital.
Special operations teams known as the Expeditionary Targeting Force (ETF) have also been operating with increasing intensity in the country, conducing raids against high value ISIS targets and gathering intelligence. These raids resulted in the capture of the first ISIS operative by US forces last week.
In other possible signs of an impending assault, Secretary of Defense Ash Carter announced on Monday that the United States is conducting cyber attacks against ISIS' command and control assets, potentially laying the groundwork for a kinetic assault.
However, neither Washington nor Baghdad is yet to establish a timeline for the recapture of Mosul and analysts say Iraqi security forces may not be ready for some time.
Iraq's second largest city has been under ISIS control since June 2014.
SYRIA PEACE TALKS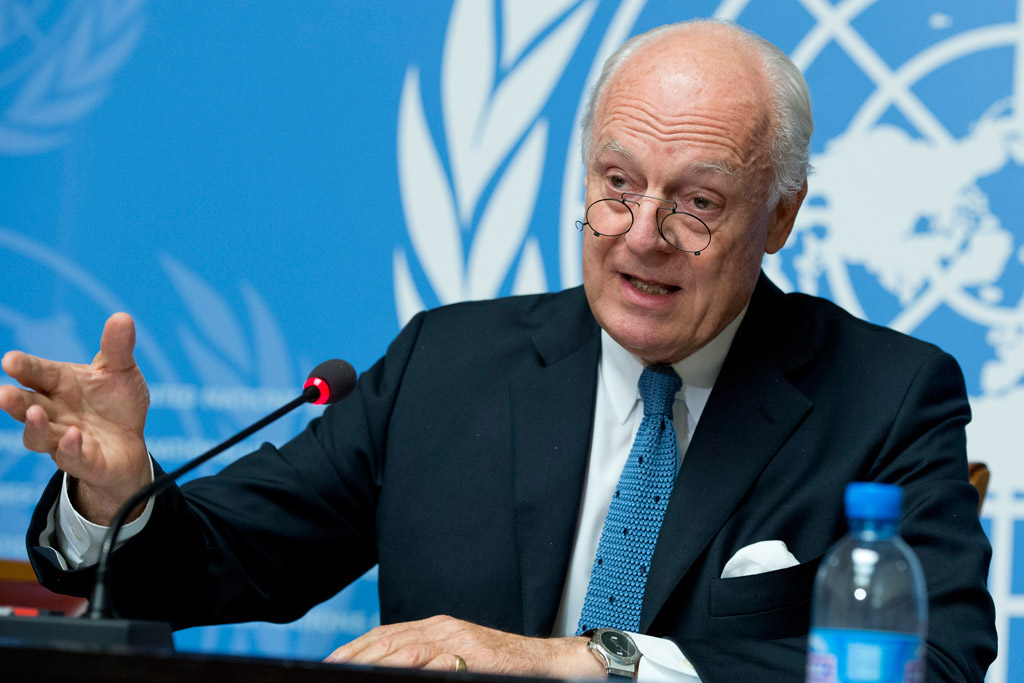 UN-backed peace talks are expected to restart on March 10, according to UN envoy Staffan de Mistura.
The talks come as many cling to hope that the fragile truce between parties excluding ISIS and other extremist groups will hold.
However, the High Negotiations Committee – a grouping of opposition Syrian groups put together by Saudi Arabia in December 2015 – has complained of violations to the truce by regime forces and their Russian allies. The HNC has warned that if such violations continue they would pull-out of the talks scheduled for Thursday.
US NAVY OPERATIONS IN SOUTH CHINA SEA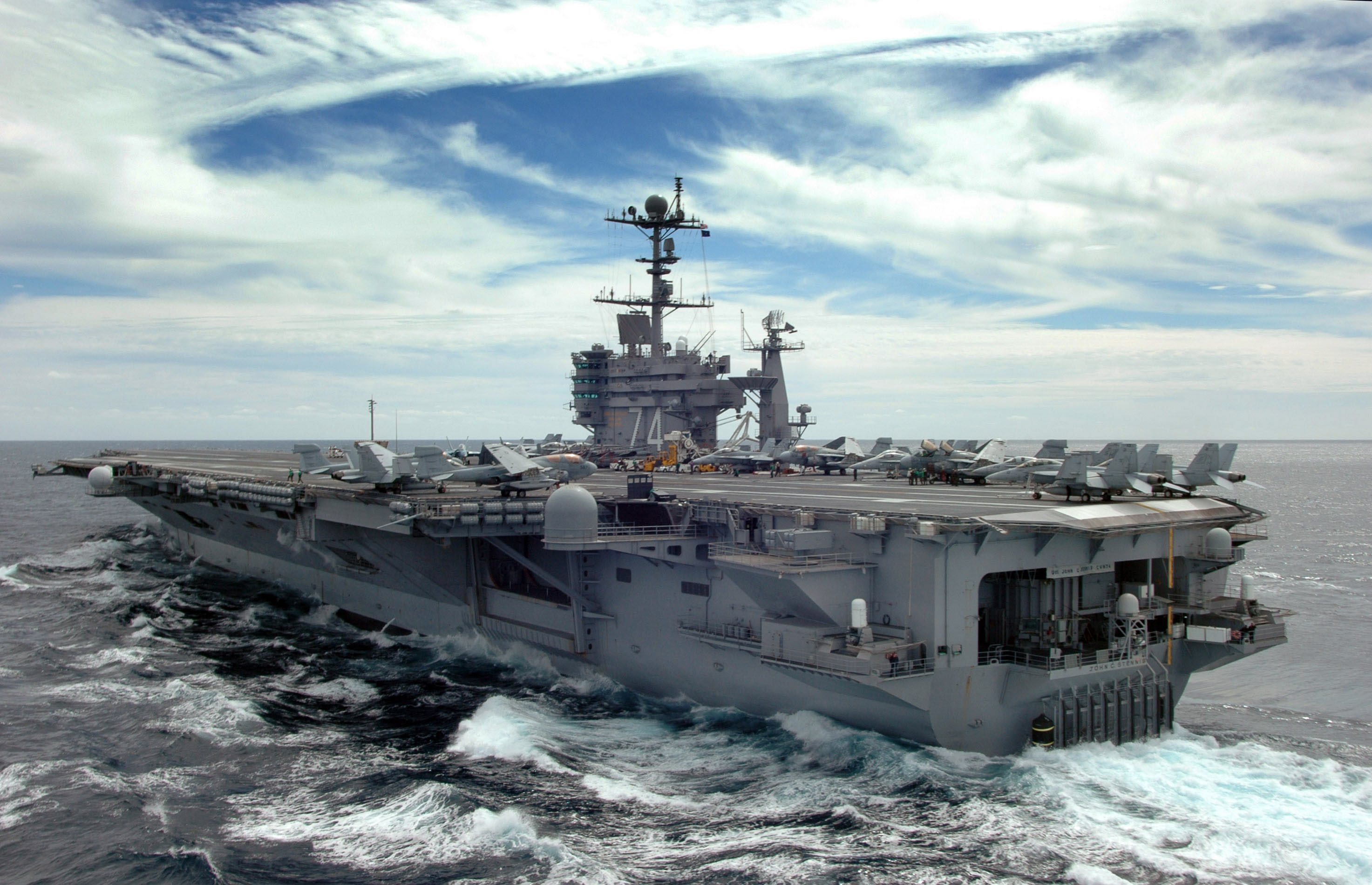 The US Navy has deployed a 'small armada' to the South China Sea, including aircraft carrier John C. Stennis, two destroyers and two cruisers.
A Navy spokesperson downplayed the developments, stating that the US Navy 'routinely' operates throughout the region.
The move comes on the heels of a freedom of navigation operation in late January, in which the US sailed a warship within the 12nm maritime zone of a Chinese-claimed island.
US ELECTION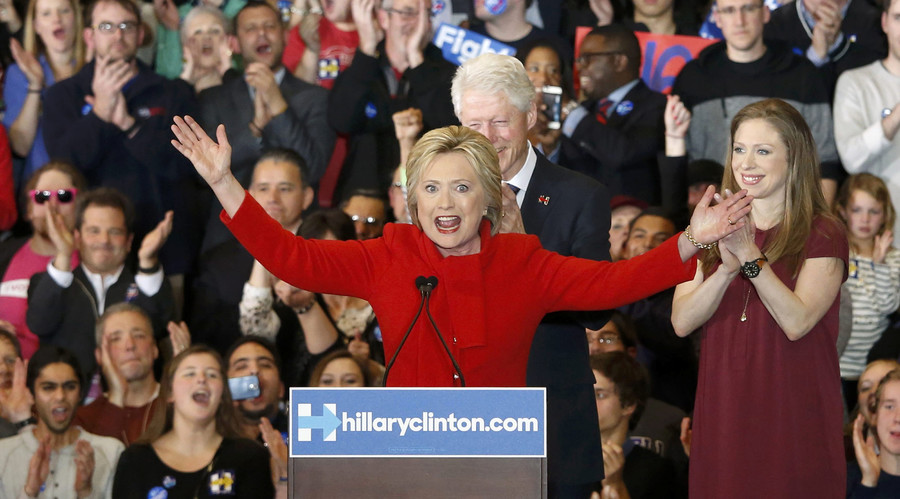 After sweeping Super Tuesday victories last week, it appears all but certain that Hillary Clinton will be the Democratic nominee in November's Presidential election.
On the Republican side, a bitter battle has emerged among the remaining candidates, with Ted Cruz and Marco Rubio launching scathing attacks on frontrunner Donald Trump, which at times have descended into childish innuendo.
Ted Cruz scored important primary victories in Kansas and Maine on Saturday, while Mr Trump notched up wins in Louisiana and Kentucky to maintain his lead.
In the coming week Republican voters will head to the polls to nominate their candidates in Puerto Rico on March 6, Hawaii, Idaho, Michigan and Mississippi on March 8 and the District of Colombia on Saturday, March 12.
---
ECONOMIC INDICATORS
Tuesday, March 8
Japan quarterly GDP figures released. Forecast for economic contraction of 0.4% in Q4 2015