Protests in Venezuela, Japanese and Russian leaders meet and local elections in Germany
Monday, August 29:
Saudi Deputy Crown Prince Mohammed bin Salman visits China and Japan
Turkey's foreign minister visits Greece to discuss migrant policy and extraditing 8 officers
Estonia holds presidential election
Top US officials attend US-India Strategic and Commercial Dialogue in New Delhi
Brazil's Senate holds final vote on impeachment of Dilma Rousseff
US Department of Commerce releases personal consumption expenditure data for July
Tuesday, August 30:
Australia's 45th Parliament is sworn in
Wednesday, August 31:
German Chancellor Angela Merkel meets Italian PM Matteo Renzi in northern Italy
Russian President Vladimir Putin visits Turkey for a football exhibition match
Spanish MPs hold vote on whether to back caretaker PM Mariano Rajoy
First direct flight between US and Cuba since 1961
Brazil interest rate decision: unchanged at 14.25% expected
Thursday, September 1:
Venezuela's opposition coalition holds demonstrations supporting recall referendum
European Parliament President Martin Schulz in Turkey to visit President Erdogan
Egyptian President Abdel Fattah al-Sisi visits India to discuss economic and security cooperation
British Airways resumes direct flights between the UK and Iran
Friday, September 2:
EU foreign ministers hold an informal meeting in Bratislava
Eastern Economic Forum will be attended by leaders of Russia, Japan and South Korea in Vladivostok

Saturday, September 3:
Nothing significant planned
Sunday, September 4:
Germany holds state elections in Mecklenburg-Western Pomerania
Hong Kong holds Legislative Council elections
China hosts G20 leaders summit
---
SAUDI DEPUTY CROWN PRINCE VISITS ASIA
Prince Mohammad bin Salman — also known as MBS ­— is expected to hold talks on energy cooperation and investment with his Chinese and Japanese counterparts. The young Saudi leader is the driving force behind a radical plan to cut the Kingdom's reliance on oil by 2030 and develop non-oil industries. To do so, MBS is seeking to attract billions in foreign investment to Saudi Arabia, including by offering a 5 per cent stake in the state-owned oil giant, Saudi Aramco – the most valuable company in the world.
Currently, Asia is Saudi Arabia's single largest export market, accounting for more than 65 per cent of the Kingdom's oil exports in 2015. Discussions will therefore also focus on short- and medium-term agreements on energy cooperation. The Saudis have a history of cooperation with Chinese state-run oil firms and are reportedly seeking to develop jointly held oil refineries in Asia while also increasing trade in petrochemicals. In Japan, MBS will focus on increasing his country's ability to store crude oil, according to government officials.
OPPOSITION PROTESTS IN VENEZUELA
On Thursday, September 1, Venezuela's opposition coalition — the Democratic Unity Roundtable — is expected to hold protests in Caracas to call for a recall referendum against President Nicolas Maduro before January 10. Fresh elections will be called if a vote is held before this date and Maduro loses. However, if Mr Maduro can delay the vote, a member of his party will be able to stay in power until scheduled elections in April 2019.
Last week, the president of the country's electoral council outlined a timeline for the proposed referendum that indicated the vote would likely take place after the January 10 deadline. This provoked the opposition's nationwide call for protestors to descend on the capital.
Venezuela's economy has been battered by huge fiscal deficits, hyperinflation and mounting debt repayments, provoking political and social unrest in a country ruled by a socialist government for 18 years.
EU FOREIGN MINISTERS HOLD INFORMAL TALKS
The foreign ministers of the 27 member states of the European Union will meet for an informal gathering in Bratislava, Slovakia on Friday.
Forging a post-Brexit plan and discussing potential EU reforms are expected to feature highly in discussions ahead of a meeting of EU leaders on September 16. The meeting comes amid uncertainty surrounding London's proposed timeline to exit the union, in particular the triggering of Article 50 — the EU's 'exit clause'. Referenda in Hungary and Italy on the implementation of EU migration policy and constitutional reforms are also casting shadows over the current state of the union, something leaders will be trying to avoid at all costs following Brexit.
On the security front, Europe's top diplomats will discuss a common approach to dealing with an increasingly volatile relationship with Turkey, which Brussels relies upon to stop the flow of irregular migration, as well as responding to a tense situation in eastern Ukraine. In the coming months, European leaders must decide whether to renew economic sanctions against Russia, which are scheduled to expire in January 2017.
EASTERN ECONOMIC FORUM IN VLADIVOSTOK
On Friday, Russian President Vladimir Putin will be in Vladivostok to open the Eastern Economic Forum, a summit focusing on political and economic cooperation in the region. In attendance will be Japanese Prime Minister Shinzo Abe and South Korean President Park Geun-hye, as well as diplomats and business people from Australia, China, India and the US.
Moscow will be seeking to boost foreign investment in the country, which has taken a hit following EU sanctions. More than a hundred projects in the country's sparsely populated Far Eastern region are expected to be presented to foreign investors worth an estimated $25 billion.
High-level meetings between Putin and Abe are also expected to be held on the sidelines of the summit to discuss finalising a peace deal to formally end WWII hostilities. A territorial dispute over the Kuril Islands has prevented such a treaty from being signed. After a meeting between the two leaders in May, Abe signalled progress had been made to a "new approach" to tackling the spat, signalling the approach of a potential agreement.
LOCAL ELECTIONS IN GERMANY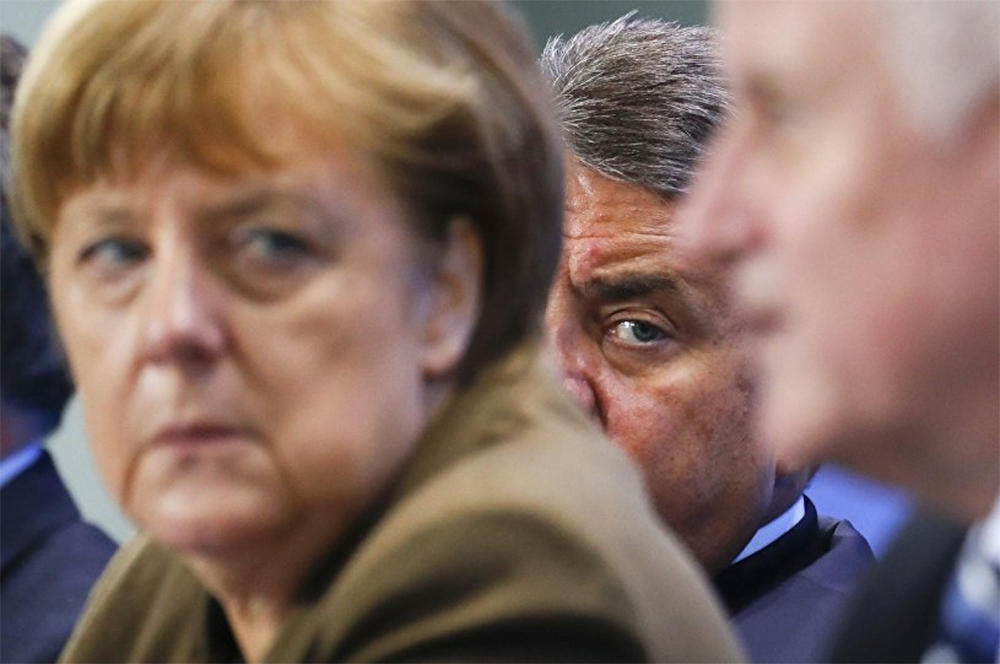 Chancellor Merkel's home state of Mecklenburg-Western Pomerania will hold local elections on Sunday, September 4 amid growing dissatisfaction among conservative voters. Polling indicates Merkel's Christian Democratic Union (CDU) could win around 23 per cent of the vote, while the centre-left Social Democratic Party — which has won the past four elections in the state — is polling at 24 per cent. Although the election itself is not particularly significant, it will serve as a bellwether of political sentiment in the lead up to all-important federal elections in October 2017.
Migration has become a pivotal issue in German politics since an estimated one million migrants arrived last year. The issue has recently been compounded by a spate of attacks perpetrated by migrants, as well as a report outlining that the cost of educating recent migrants will be some €67 billion. In response to these developments, right-wing Alternative für Deutschland — which is staunchly anti-immigration — has garnered significant support and may pick up as much as 20 per cent of the vote on Sunday.
At the national level meanwhile, Angela Merkel's junior coalition partner, Sigmar Gabriel, expressed concern that Ms Merkel "underestimated the challenge" of integrating vast numbers of migrants, criticising her rallying call of "we can do this". Further compounding Merkel's headaches, top German newspaper Bild am Sonntag released a poll on Sunday indicating that some 50 per cent of Germans are opposed to her seeking re-election in 2017.