Lebanon's power vacuum continues, Putin and Erdogan meet, Egyptian-IMF talks conclude.
August 8:
The presidents of Iran, Russia and Azerbaijan meet in Baku
Emperor of Japan will broadcast message on possible abdication
Lebanese parliamentary session to select a new president
August 9:
Turkish and Russian presidents meet in St. Petersburg
South Korea's ruling party holds national convention to elect new leader
Brazil's senate votes on whether to begin impeachment trial against Dilma Rousseff
India interest rate decision: unchanged at 6.5% expected
China inflation figures released: 1.8% expected
August 10:
Nothing significant
August 11:
Mexico interest rate decision
Zambians vote in presidential, parliamentary elections and a constitutional referendum
August 12:
Eurozone economic data including Q2 GDP figures released
August 13:
Negotiations between Egypt and IMF set to end

August 14:
Nothing significant
---
LEBANESE POLITICS: TURMOIL AMID HARD TIMES
Lebanese politicians have repeatedly failed to select a new president, leaving the country rudderless since May 2014, when Michel Suleiman left office. On Monday, August 8, lawmakers will once again attempt to select a new leader and, in all likelihood, will again fail to do so (for the 42nd consecutive time).
Lebanese politics is primarily divided between two major alliances: the pro-Syrian (and Iranian) March 8 alliance, which includes the Free Patriotic Movement, Amal Movement and Hezbollah, and the anti-Syrian (and pro-Saudi and US) March 14 faction, which is dominated by the Future Movement.
Lebanon is enduring hard times. The country is trying to come to terms with accommodating 1.5 million Syrian refugees amid an economic slowdown. The strong ties the March 8 alliance has to Iran – especially Hezbollah, which intervened in Syria on to support Iranian ally Bashar al-Assad – has damaged Lebanon's relations with rich Sunni Gulf neighbours, cutting off a potential economic lifeline. Tourism – a major industry in Lebanon – has also been hit by a Saudi and Emirati travel ban on its citizens visiting the country.
Ultimately, the fragile Lebanese state has been held hostage by the regional struggle between Saudi Arabia and Iran which, when combined with Lebanon's sectarian politics, has paralysed decision-making at the worst possible time. This situation looks unlikely to resolve itself in the coming week.
TURKISH AND RUSSIAN LEADERS MEET
Turkish President Recep Tayyip Erdogan will travel to St. Petersburg on Tuesday, August 9, to hold talks with Vladimir Putin. This will be the first meeting between the two leaders since the collapse of bilateral relations in the wake of the Turkish shoot down of a Russian jet in November 2015.
Relations between Turkey and Russia have steadily improved in recent months following President Erdogan's apology to the Kremlin in June. The leaders are expected to discuss getting major projects such as the Turkstream gas pipeline and the Akkuyu Nuclear Power Plant back on track. Resuming full-scale trade and the lifting of Russian sanctions will also be on the agenda.
Turkey and Russia are also major players in the Syrian conflict who, with Ankara supporting rebel groups and Moscow the regime, have backed opposing sides. It remains unlikely that the two will emerge from the August 9 meeting with a consensus on the conflict, although discussions may focus on a possible US-Russia military cooperation deal in Syria.
IMPEACHMENT PROCEEDINGS IN BRAZIL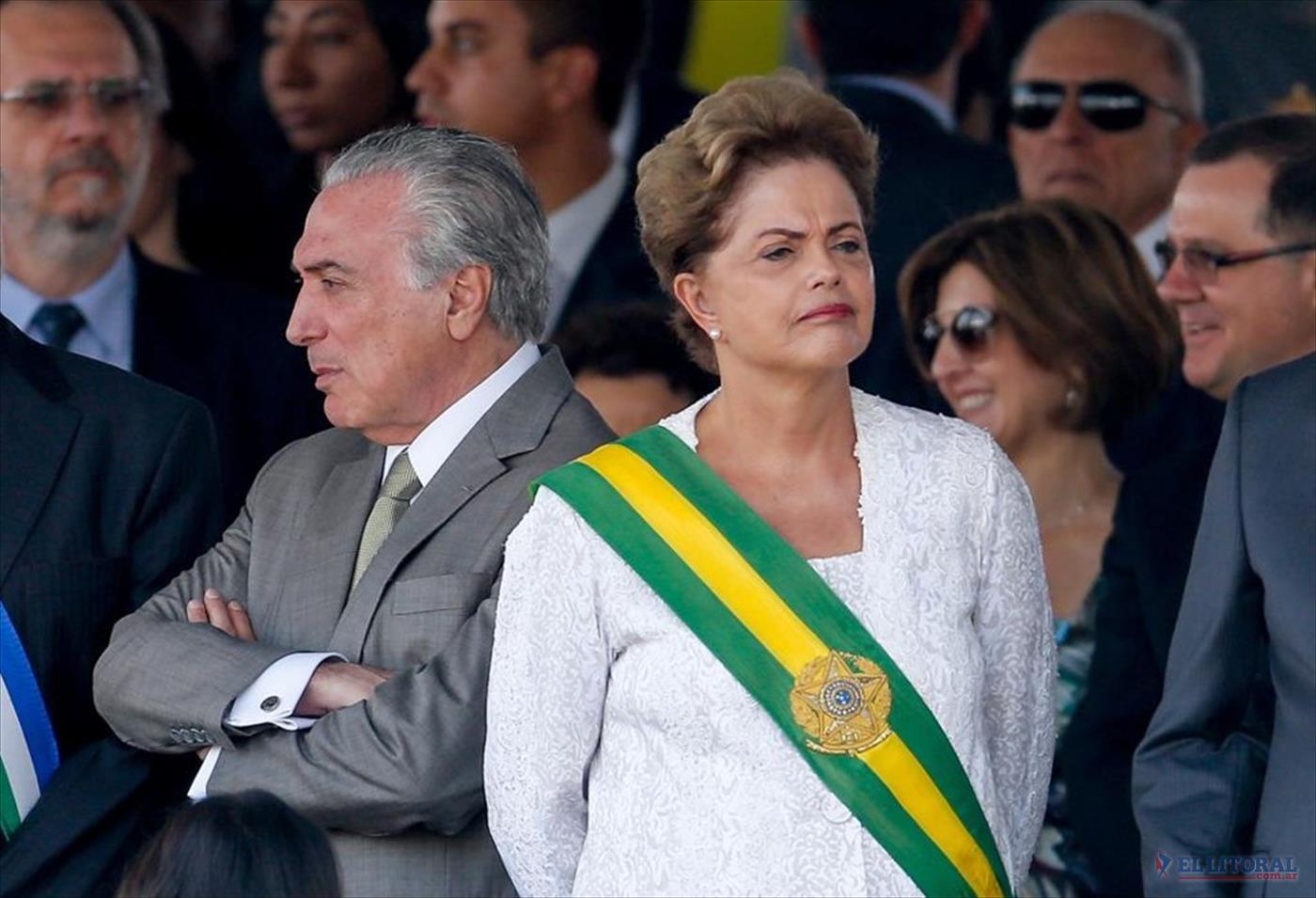 Also on Tuesday, Brazil's Senate will decide whether a basis to begin impeachment proceedings against former President Dilma Rousseff exists. Rousseff was suspended from her role in May while an investigation into alleged wrongdoing is played out in Brazil's political houses. Final hearings on Rousseff's removal are expected to begin on August 29 and reach a verdict by September 2.
Meanwhile, Rousseff's deputy and now political rival Michel Temer has taken the reigns as interim leader. Temer, who has also been linked to corruption investigations, is just as unpopular as Rousseff. He faces an array of significant issues including a deep economic recession, rising unemployment, political polarisation and ongoing accusations of system-wide corruption.
Brazil will hold municipal elections in October that are expected to expose the deep polarisation of the country's politics. The vote will be an important litmus test for the Temer administration, although Temer himself has promised not to seek re-election in the 2018 presidential vote.
SOUTH KOREA'S RULING PARTY CHOOSES LEADER
Some 350,000 members of South Korea's ruling Saenuri Party will vote for their new leader on Tuesday. Current leader and president, Park Geun-hye, is limited to a single term in office and will not be able to seek re-election in a presidential vote slated for December 2017.
The Saenuri Party is broadly split between a pro-presidential faction of ministers and cabinet officials and a non-mainstream, relatively reformist faction.
EGYPT-IMF NEGOTIATIONS CONCLUDE
The first round of negotiations between the IMF and Egypt will conclude on Saturday, August 13. Egypt is seeking a $12 billion IMF loan over three years to help finance the government's economic reform program and plug a growing budget deficit. Borrowing from the IMF is a contentious topic in Egypt, with previous agreements never finalised due to political pressure.
Negotiations are focussed on getting the Egyptian government to implement economic liberalisation measures including a new sales tax and cuts to a bloated subsidy system. As many of Egypt's poor rely on subsidised power, fuel and bread to make ends meet, their removal may result in political repercussions for the Sisi administration; indeed, the 2011 revolution that toppled Hosni Mubarak partly stemmed from economic grievances.
While Egyptian authorities recognise the need to reduce, and ultimately remove, subsidies (they plan to end electricity subsidies by 2019), they will also need to balance this with the immediate needs of poor Egyptians and the likelihood of fomenting political unrest.