Crisis in Zimbabwe, Russia and Turkey improve relations, EU bank stress test results released
July 25:
Filipino President Duterte delivers his first State of the Nation address

US Democratic Party holds its two-day national convention in Philadelphia
Zimbabwe makes public servant payments delayed by ongoing economic crisis

US Secretary of State John Kerry attends the ASEAN summit of foreign ministers in Laos
July 26:
US Secretary of State John Kerry visits the Philippines

July 27:
Russian and Turkish economic affairs ministers meet in Moscow

US interest rate decision: unchanged expected
July 28:
French parliamentary delegation leaves for Crimea
Spain's king holds talks with political leaders to form the next government
July 29:
ECB bank stress test results released
Indian bank union holds nationwide strike protesting proposed banking reforms
Japanese interest rate decision
July 31:
Russia will respond to a US proposal to coordinate air strikes in Syria
---
DUTERTE DELIVERS OFFICIAL ADDRESS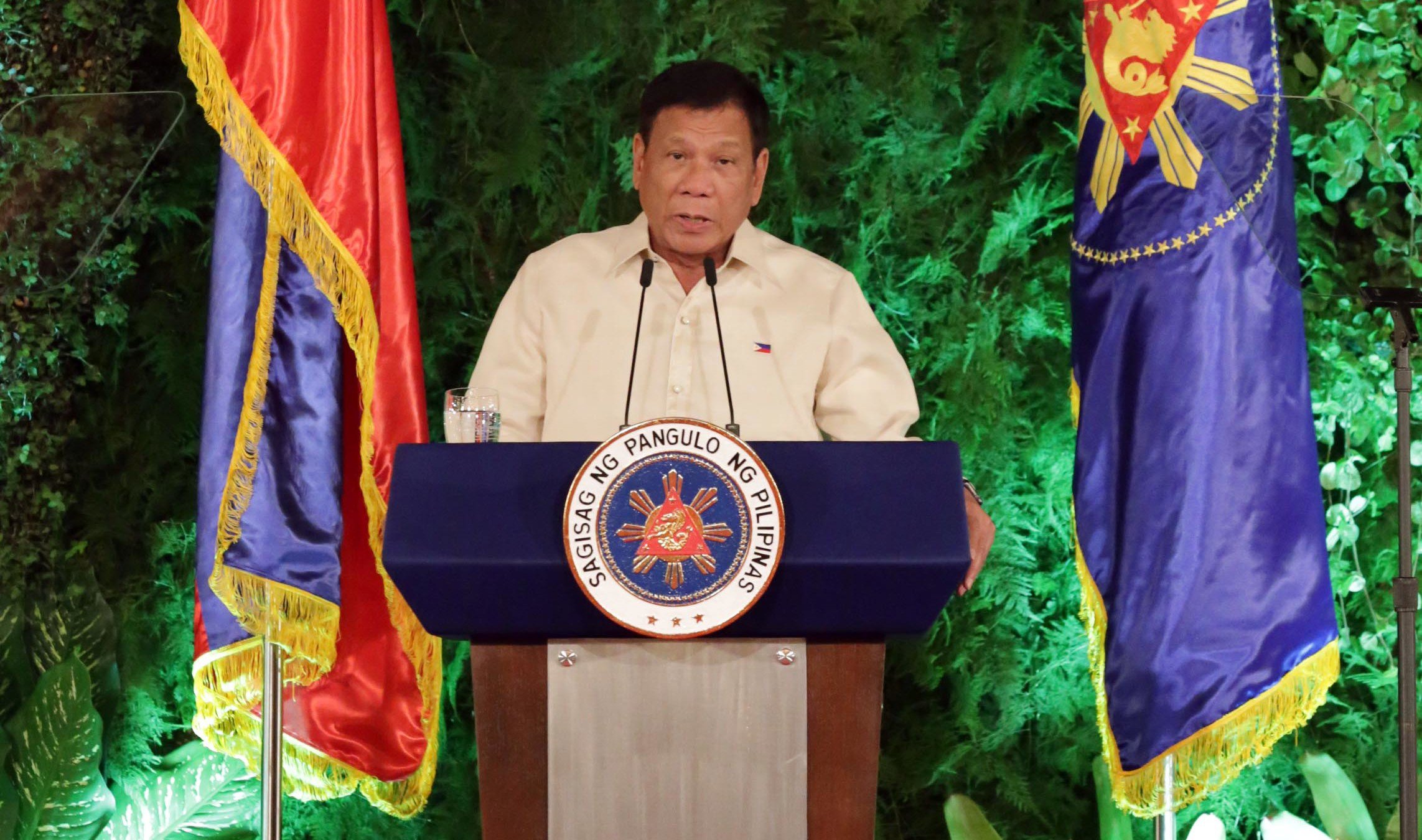 Newly inaugurated Philippine President Rodrigo Duterte will deliver his first State of the Nation address on Monday, July 25. Duterte was swept to power in May, positioning himself as an anti-establishment figure and promising to bring law and order to the archipelago.
The president's first month in office has been marked by much of the same hard-hitting rhetoric that coloured the election campaign, with Duterte calling for vigilante justice to quell crime. As a result, hundreds of killings have taken place and a reported 60,000 people have turned themselves in for drug-related crimes.
A ruling by an international tribunal on the Philippines' maritime disputes with China in the South China Sea was handed down just two weeks after Duterte's inauguration. The president has adopted a conciliatory stance on this important foreign policy issue and, despite the ruling, has offered to negotiate with Beijing on a bilateral basis. Despite this, last week the Philippines rejected a Chinese offer which asked Manila to ignore the court's ruling as a precondition to bilateral talks.
The day after the State of the Nation address, US Secretary of State John Kerry will visit the Philippines to discuss the South China Sea ruling and the future of the Filipino-American alliance. Duterte's willingness to deal with China bilaterally will be a point of concern for the US, which has sought to use multilateral institutions and the 'rule-based international order' to kerb Chinese activities in the region.
ZIMBABWE'S ECONOMIC CRISIS
The Zimbabwean government will pay army and air force officials, nurses, doctors and police after a lengthy delay caused by an ongoing cash shortage. The shortage has caused an economic crisis that has plagued the country, causing strikes and street protests against President Robert Mugabe's government. The economic strife stems from the decision to adopt a multi-currency regime to fight off hyperinflation. In doing so, the US dollar has become the dominant currency, however, the central bank is unable to implement effective measures to affect money supply. The currency shortage and appreciation of the US dollar has negatively affected the competitiveness of Zimbabwe's exports, which have drastically fallen.
The crisis has also led to a rare public dissent by a group of war veterans against President Robert Mugabe who have announced they will not support his re-election in 2018. War veterans have been a key ally for  Mugabe and the loss of their support could be the start of a wider backlash against the government.
Negotiations between the Zimbabwean government and the IMF have continued for the past couple of weeks and the central bank governor says he hopes a deal can be reached for new loans by the end of the year. Until then, the government announced that it will introduce 'bond notes' to help stimulate his country's exports.
RUSSIA AND TURKEY IMPROVE RELATIONS
Russia and Turkey's economic affairs ministers will meet in Moscow this week as both countries continue to improve relations. After a Russian fighter jet was shot down by Turkish forces in November 2015, the $31 billion dollar trade relationship was stymied by Russian-imposed sanctions; Turkish economist Erhan Aslanoglu estimated these cost the Turkish economy $10 billion.  
Sanctions included suspending visa-free travel for Turks, restricting imports of Turkish agricultural goods and limiting the economic activities of Turkish construction firms in Russia. The meeting between the two ministers comes after the announcement of a $3 billion investment by Turkish firms in the Tatarstan capital, Kazan. It is expected that discussions will centre on removing sanctions and restarting economic cooperation.
The improved relations between Russia and Turkey may put pressure on the Turkey-US relationship, particularly at a time when Ankara is seeking to pressure Washington to extradite Fethullah Gülen, who is suspected of orchestrating the recent attempted coup. Turkey's move closer to Russia may be designed to counterbalance the US relationship.
POLITICAL NEGOTIATIONS IN SPAIN
Spain's king will hold talks with the leaders of major political parties on July 28 in an effort to break a seven-month-old political stalemate.
Spain has held two elections in the past eight months, both of which have been inconclusive. The most recent poll on June 26 gave current Prime Minister Mariano Rajoy's centre-right People's Party 33 percent of the vote, a long way short of the majority needed to form government. The Socialist Party and left-wing Unidos Podemos received 22 and 21 percent of the vote respectively.
While it is widely expected that the King will propose Rajoy as the candidate to try and form the next government, it is uncertain whether Rajoy will be able to form a coalition to garner the additional 36 seats needed. Last week reports indicated the People's Party may be closing in on a deal with centre-left, liberal-progressive Ciudadanos, which won 40 seats.
Regardless of who heads it, the next Spanish government will have to deal with Catalonia's push for independence. Each of the major parties except Unidos Podemos is against allowing Catalonia to hold an independence referendum. While Podemos had promised to authorise such a referendum, it has walked back on this pledge in recent months in a bid to make itself a more attractive potential coalition partner.
Moves for Catalonian independence have gathered steam in the past year. In September 2015, two pro-independence parties won 80 percent of votes in Catalonia's regional election. Meanwhile, a poll of Catalonians released last week showed that 47.7 percent of those asked favoured independence while 42.4 percent rejected it. For authorities in Madrid, Catalonian independence would constitute a massive economic blow and has therefore been ardently opposed.
EUROPEAN BANKS UNDERGO STRESS TEST
On Friday, July 29, the European Banking Authority will release the results of a stress test conducted on 51 banks with a minimum of €30 billion in assets. The banks will be assessed by projecting their performance in a scenario where global economic activity is low and the European economy enters a recession.
The test may have implications for the Italian banking sector, which has been struggling with high debt burdens and anticipated capital shortfalls. Five Italian banks in particular may be in need of government assistance, most notably Monte dei Pashci.
Recently, Italy and EU authorities have been in talks to decide on measures to help Italian banks through the crisis. The Italian government is seeking to persuade some northern European states, notably Germany, to allow it to provide state assistance to the bank, a move that may break current EU regulations. If Italian banks perform particularly poorly in the stress test, Italy may have an easier time convincing Brussels to allow it to help its ailing banks, and thus prevent debt-issues spreading throughout the eurozone.
A POSSIBLE RUSSIA-US DEAL ON SYRIA
This week Russia will announce whether it will accept a US proposal for cooperation in Syria. The proposed plan would see joint airstrikes launched by the US and Russian air forces against Jabhat Al Nusra. In return, Russia must pledge to stop airstrikes against US-backed anti-Assad rebels and convince the regime to do the same.
The proposal is one of the first signs of cooperation between the two major powers in combating Islamic extremism in Syria. So far both countries have conducted separate operations against groups in Syria, a move that has reflected their divergent interests in the conflict.
Russia has long sought increased cooperation with the US in the Middle East to boost its prestige and propagate an image as a global player. However, besides this, it is hard to discern what other major benefits Moscow will receive from the deal.
If Russia does accept the proposal, its implementation could help combat violence between rebel factions and the Assad regime and potentially boost the chances of finding a lasting peace agreement between the warring factions.