Photo: Mohammed Abu Obaid/EPA Today's demonstrations bring together a coalition of pro-democracy activists calling for an end to military governance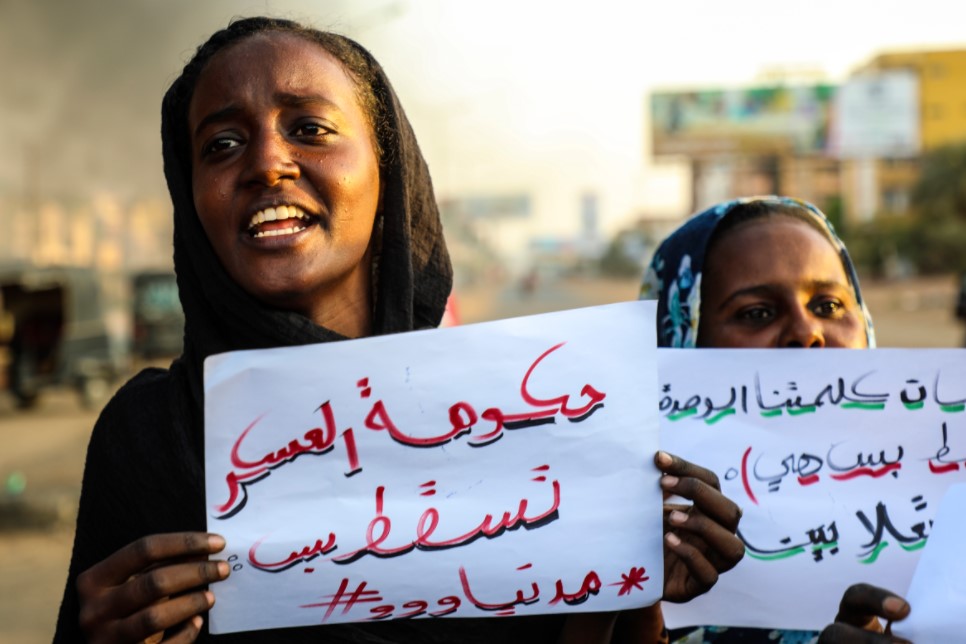 Photo: Mohammed Abu Obaid/EPA
Today's demonstrations bring together a coalition of pro-democracy activists calling for an end to military governance in Sudan.
Last month, the Sudanese Armed Forces, led by General Abdel Fattah al-Burhan, staged a coup against Prime Minister Abdalla Hamdok. In response, the United States froze $700 million in direct assistance, demanding the restoration of a transitional government. With the country already in economic distress, the crisis deepened.
Since then, the military has limited citizens' internet access, making it difficult to fully understand the scope of resistance and the security forces' response to it (especially outside of major cities). Democratization gains had been promising, but the coup threatens the return of stable democratic governance, at least in the medium term.
Sudan is located in an otherwise authoritarian region–South Sudan, Chad, and Eritrea are all characterized by autocratic or hybrid democratic systems–whose stability is threatened by the deteriorating security situation in Ethiopia. Compounded with the incipient migrant crisis spilling out of Ethiopia, civil unrest in Sudan, the Horn of Africa's second-most populous country, threatens to critically destabilize the region in the medium-term, making a regional resurgence of democratic governance unlikely for the foreseeable future.
Wake up smarter with an assessment of the stories that will make headlines in the next 24 hours. Download The Daily Brief.