Understand the world. One brief at a time.
EUROPE'S LAST INSURGENCY: ETA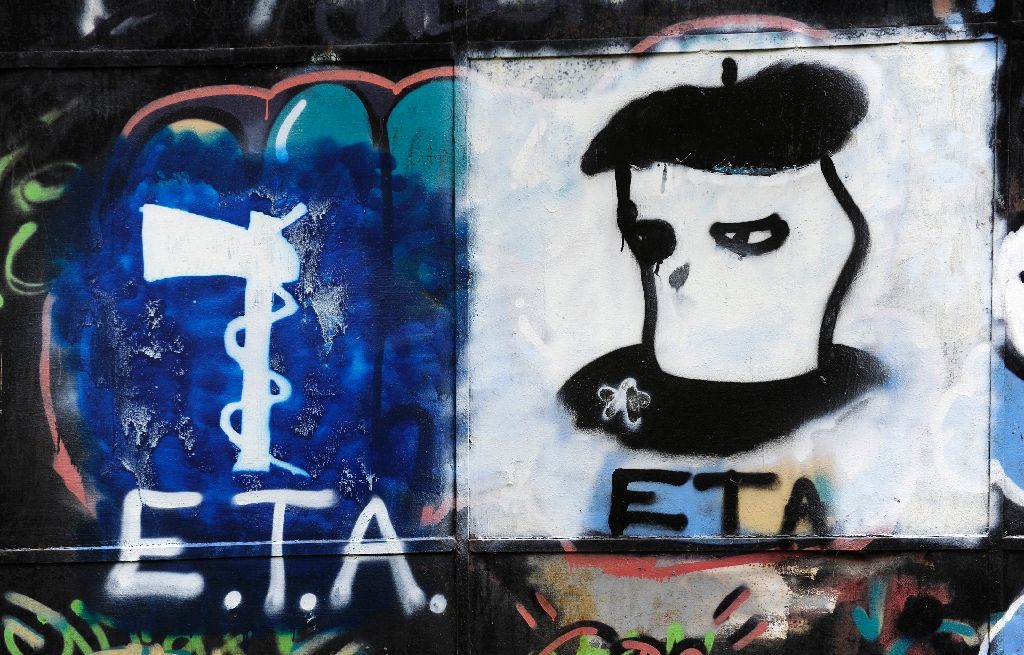 ETA, a militant separatist group in northern Spain, plans to unilaterally disarm at midnight on Saturday.
Founded in 1959, ETA separatists have struggled for an independent Basque state from Spain and France for nearly four decades. The group's activity peaked in the 1980s, when it carried out hundreds of shootings, targeting police, politicians and influential citizens and killing some 830.
Saturday's peace initiative follows a call by Basque politicians for ETA to disarm after a failed negotiation in 2016. While the group has mostly kept to a ceasefire signed in 2011, it has reneged on some provisions. ETA has now discarded its previous demands for immunity from persecution and the release of imprisoned members. But Spanish PM Mariano Rajoy has explicitly denied that any concessions were made.
Saturday's development is considered largely symbolic – ETA's arsenal is believed to be obsolete, and the group's membership has dipped below 50, making a resurgence unlikely. Regardless, the conclusion of Europe's oldest running insurgency will be met with open arms in Madrid.
UNITED AGAINST TERROR: A DIFFERENT KIND OF PROTEST IN RUSSIA
Just days after a terrorist attack in St Petersburg, tens of thousands of Russians are expected on the streets on Saturday to demonstrate against terrorism.
Although the Kremlin denies orchestrating the protests, they will serve as a welcome distraction from recent anti-corruption protests instigated by opposition leader Alexei Navalny.
Allegations that PM Dimitri Medvedev owns a string of luxury properties have served as a central rallying point for opposition activists. Corruption is a widespread phenomenon, both in Russia's administration and in the economy, with the country ranking as one of the most corrupt countries in Europe and Central Asia according to Transparency International.
While Putin himself still enjoys widespread popularity, the eroding public trust in politics overall could slowly undermine his rule. To quell this problem, the Russian leader will have to present a strong front against corruption. For the moment, however, Saturday's anti-terror protests will be a welcome distraction.
RALLYING: ITALY'S CENTRE-RIGHT PARTIES
Elections for two key centre-right parties in Italy will be held on Friday amid rising nationalism. Despite this increased support, the Northern League and Brothers of Italy are highly controversial, as evidenced by the violent protests sparked by Northern League leader Matteo Salvini's visit to Naples on March 12.
While the current ruling Democratic Party maintains strong support – a recent opinion poll putting it at 31% – centre-right organisations are hot on its heels. The populist Five Star Movement is a close second while the Northern League and Silvio Berlusconi's Forza Italia tie in equal fourth position.
If these conservative parties unite, they could swiftly turn the tables on the Democratic Party, which is the only major party on the centre-left. Signature policies include opposing free-trade deals, combatting austerity, leaving the EU and stopping Italy's record-high immigration from across the Mediterranean Sea.  As Italy is a primary entry point to the predicted additional million African migrants en route to Libya and Europe and there is no relief in sight for the country's economic woes, the centre-right's growing popularity is likely to only rise.