Plus: A crucial German state votes in regional elections
SNAP ELECTION NEARS IN AUSTRIA
CENTRE-RIGHT PARTY ELECTS NEW LEADER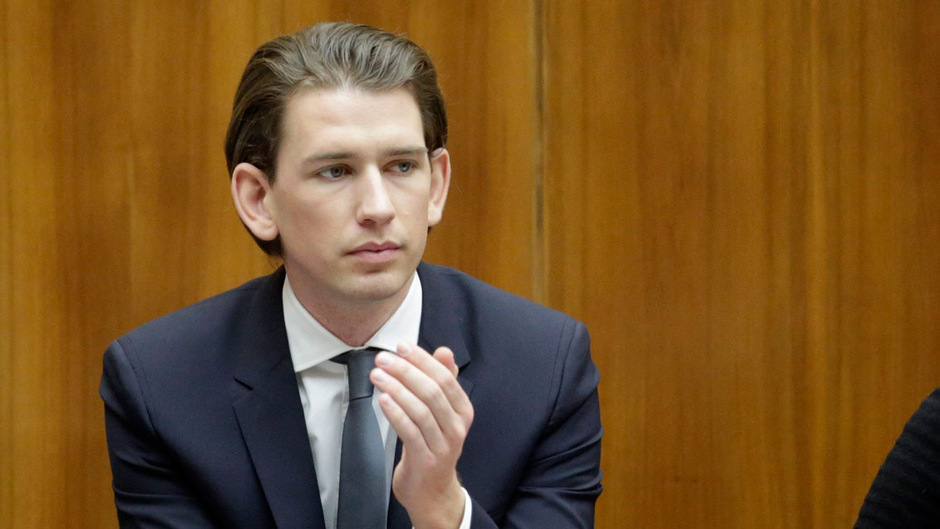 After a decade in power, the coalition between Austria's centre-left Social Democratic Party and centre-right People's Party is on the verge of collapse.
Last Wednesday, People's Party leader Reinhold Mitterlehner resigned, opening the door for Foreign Minister Sebastian Kurz to replace him at a party summit on Sunday. Mr Kurz, just 30 years old, insists that the current coalition is too deeply divided to be salvaged and says that "early elections are the right way".
Chancellor Christian Kern, who leads the Social Democrats, criticised Kurz's comments, saying he will forge a new coalition with "minority parties if necessary".
But without the support of the People's Party, Kern must turn to right-wing populists to maintain a parliamentary majority, either in the form of the anti-immigration Freedom Party or the Eurosceptic Team Stronach—an unappetising choice for any progressive leader.
Whether the Social Democrats reform their coalition or early elections are held, there's now a substantial prospect that the far-right Freedom Party will be included in a future government. The party has led national opinion polls since last June and understandably welcomes Kurz's call for snap elections.
ALL EYES ON GERMANY´S WEST
NORTH RHINE-WESTPHALIA VOTES
Berlin will be looking west on Sunday—the election in North Rhine-Westphalia has far-reaching implications for the general election in September.
Both Chancellor Merkel and her rival Martin Schulz of the SPD have campaigned heavily in Germany's most populous state, which generates more than a fifth of the country's GDP. While this may seem impressive, the region is plagued by crime, security issues and high unemployment—which at 7.5% is the highest of all major western German states.
Owing to these problems, the current coalition between the Greens and Social Democrats is likely to lose its majority. Recent polls show the SPD and CDU neck-and-neck with around 31% of the vote. Neither party is expected to be able to govern with their coalition partner of choice meaning a grand coalition between the two is the most likely outcome—a setback for Schulz and his national ambitions.
KEY GEOPOLITICAL POLICY IN FOCUS
CHINA'S BELT AND ROAD FORUM
On Sunday, 29 world leaders, senior diplomats and trade envoys will converge on Beijing for the two-day Belt and Road Forum.
The summit is designed to inject urgency into Xi Jinping's signature foreign and economic policy—One Belt, One Road. This $150 billion initiative aims to revive the ancient silk trading route by constructing a vast network of transportation infrastructure across the Eurasian landmass and related waterways.
The ultimate goal of this gargantuan project is to increase China's trade links with central and southern Asia, the Middle East and Europe. In doing so, Chinese policy makers are seeking to capture new export markets to fulfil demand for excess industrial capacity, while also extending their political and strategic influence deep into the world's geopolitical heartland.