The crown prince's cumulative missteps in foreign policy are beginning to take their toll.
WHAT'S HAPPENING?
The murder of Saudi journalist Jamal Khashoggi at the hands of Saudi agents threatens to strain Riyadh's ties with the West and damage the international image of Crown Prince Mohammed Bin Salman.
KEY INSIGHTS
– Due to deep strategic and economic interests, the US is unlikely to penalise Saudi Arabia to the extent that it unsettles Washington-Riyadh relations
– Saudi Arabia's long-term economic plans may have taken an enduring hit as 'Brand MBS' becomes increasingly tainted
– If Saudi Arabia is unable to repair its human rights image before global markets shifts away from oil, the kingdom may find itself to be increasingly unstable and less strategically relevant
WHAT WE KNOW SO FAR
On October 2, Saudi citizen and Washington Post opinion columnist Jamal Khashoggi entered the Saudi consulate in Istanbul, seeking a divorce certification which would enable him to marry his Turkish fiancée. Khashoggi never emerged from the consulate. Soon after, Turkish officials declared that they had audio and video evidence suggesting Khashoggi was murdered by a fifteen-man hit-squad who had recently arrived from Saudi Arabia.
After initially denying these allegations, Riyadh changed tune and claimed that Khashoggi was killed in a fistfight gone wrong. At the same time, Crown Prince Mohammed Bin Salman (MBS) and his father King Salman denied knowledge of any operation targeting Khashoggi. Their narrative contains serious holes and the most likely explanation remains that MBS directly ordered Khashoggi's assassination. Khashoggi's body remains unaccounted for.
THE DISSIDENT AND THE CROWN PRINCE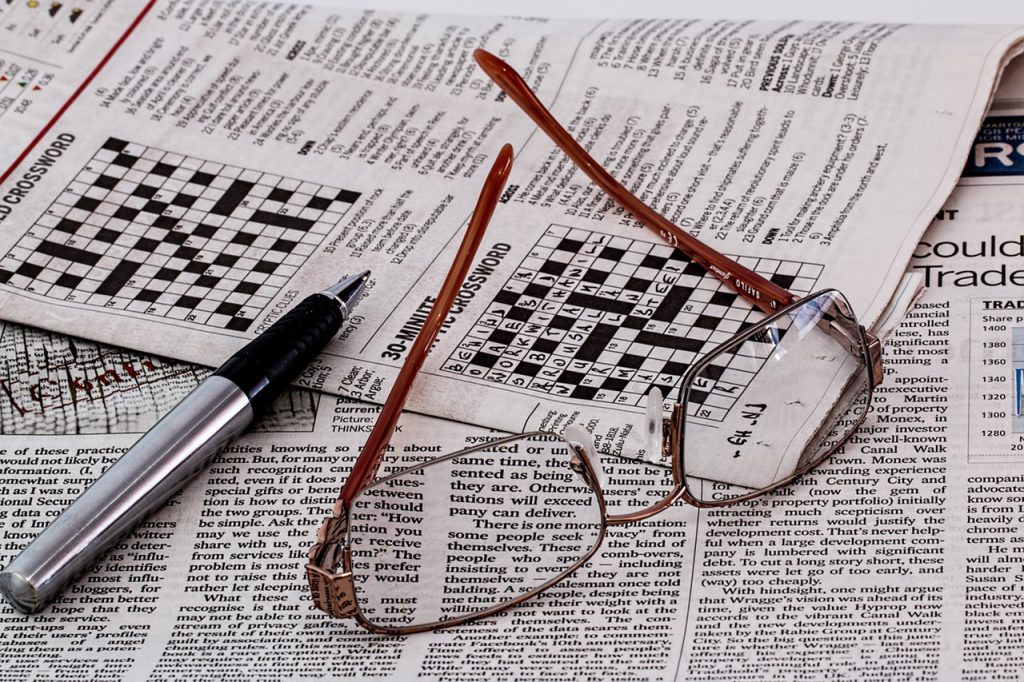 Once the consummate insider who advised senior Saudi officials, Khashoggi became a vocal critic of the ruling regime after MBS' rise to power. With ties to many in the Saudi establishment, Khashoggi's critiques were particularly dangerous and threatened to galvanise a growing list of those who have lost out under MBS' rule.
Khashoggi's vocal stance from abroad came at a turbulent time in Saudi Arabia's domestic politics. As part of his policy centerpiece, Vision 2030, MBS has introduced a range of controversial measures, from limiting the religious establishment's power and allowing women to drive to rounding up allegedly corrupt princes.
MBS has also increasingly consolidated power, effectively ending the consensus model of the House of Saud. In doing so, MBS has made enemies in the royal family and religious establishment. MBS's position is even more precarious given that his accession to crown prince violated the traditional rules of succession, which would have seen Prince Mohammed Bin Nayef eventually become king. While Saudi Arabia's overwhelmingly young population is on board with the reforms so far, this could change if MBS fails to tackle unemployment and transition the economy away from its reliance on oil exports.
MBS no doubt fears that a torrent of criticism could rally opposition to him, or alternatively, push him to implement reforms he is not ready or willing to make. Unsurprisingly, MBS' reforms have gone hand in hand with a concerted crackdown on dissent. By assassinating Khashoggi, MBS likely hoped to send the signal that no dissident — whether at home or abroad — is safe.
The final factor in explaining the brazenness of the Khashoggi case is MBS' relationship and perceived closeness with US President Donald Trump. Trump's first trip overseas began in Riyadh, where he celebrated a slew of arms deals worth $US110 billion. Trump's son-in-law and senior advisor, Jared Kushner, is also said to be especially close with MBS. The two reportedly seek to redraw the balance of power Middle East, notably through achieving peace between Israel and Palestine as well as creating a 'moderate' Arab-Israeli front to counter Iran.
For now, this relationship has benefited the Saudis. The invasion of Yemen, blockade of Qatar, and alleged abduction of then-Lebanese prime minister Saad Hariri barely drew Washington's ire. The murder of Khashoggi on foreign soil against all diplomatic norms is just the latest move in MBS' increasingly assertive foreign policy.
ASSESSING THE DAMAGE
Despite the global uproar and the growing pressure on Trump to act, Saudi Arabia is generally considered too important a partner to cut off in any meaningful way. Notably, Trump has ruled out cancelling arms contracts with Riyadh and has publicly stated that he believes MBS' fistfight explanation. However, in typical Trumpian fashion, the president has also hinted that MBS could have been involved.
A range of strategic and economic interests explains the reluctance to take a tough line on MBS. With his "America First" agenda and general lack of concern for promoting human rights, Trump would be loath to sacrifice American jobs and to cancel an arms deal. The president also needs Riyadh's cooperation to support its operations in the Middle East.
However, Trump will face trouble maintaining this position vis-a-vis Congress. Senators Bob Corker and Lindsay Graham, joined by Democrat Dick Durbin, have led a bipartisan charge against the Saudis, rejecting Riyadh's account of events and calling for sanctions. Graham even voiced his desire to do 'everything' to the Saudis that the US had done to Putin.
Trump could veto any action coming from Congress, but his margins are slim — the arms deal with Saudis passed by only four votes. Protecting an already unpopular Saudi regime amidst their increasingly farcical explanations will be challenging, particularly before the distractions of the midterm elections.
Trump will likely seek a compromise with his more hawkish counterparts. On top of revoking the visas of those involved in the killings, the US has a number of additional options ranging from imposing sanctions on the Saudi intelligence establishment to closing diplomatic outposts. However, do not expect MBS to be a target of any action, or for punitive measures to do fundamental damage to the US-Saudi marriage of convenience. This is likely to be the case even if the Democrats — who are more willing to get tough on the Kingdom — win back control of the House of Representatives on November 6.
Rather than US sanctions, the long-term consequences could be the damage dealt to the personal image of MBS and Vision 2030. MBS' unpredictability and disdain for international norms have done nothing to reassure foreign investors, already nervous about investing in a country which has just recently opened itself up to FDI. In response to the Kashoggi case, the heads of the IMF, World Bank, and Goldman Sachs all announced they would not be attending the signature "Davos in the Desert" investment conference, a core feature of Vision 2030. Billions of dollars have been knocked off the Saudi stock exchange. Given the litany of pre-existing issues with Vision 2030 — including concerns over the ease of doing business and the kingdom's unskilled workforce — the plan's viability must be seen to be seriously in doubt.
If any state is likely to benefit from the assassination, it is Turkey. Throughout the crisis, Turkish President Erdogan has drip-fed information to the media as part of a strategy to undermine the Saudis, a regional rival. The two countries see themselves as competing centers of the Islamic world and have been at odds over the legitimacy of political Islam.
US-Turkey relations have been in the doldrums but the recent release of US pastor Andrew Brunson, who had been previously detained on terrorism charges, has led to a detente. Although thorny issues remain in the bilateral relationship — including the presence of US troops in northern Syria and Turkey's planned acquisition of Russian S-400 missiles — Washington will likely remove the sanctions and tariffs that it had imposed because of the pastor's detention. By keeping the focus on Khashoggi's murder, Erdogan seems to be trying to portray Turkey as a more palatable ally than Saudi Arabia, with the hopes of further repairing the US-Turkey relationship.
In seeking to silence a dangerous dissident, MBS may have overplayed his hand. While Trump does not appear to care much for Kashoggi's fate, Congress and European capitals, deeply uneasy about Riyadh's human rights record, clearly do. While Saudi Arabia's strategic significance will probably soften the blow, MBS will be forced to tread lightly for the near future.