The diplomatic crisis, first thought to last only weeks, is dragging on into its second year.
WHAT'S HAPPENING?
Despite a partial thaw in the last year in people-to-people relations, high-level political and economic ties between Qatar and the 'Arab Quartet' are still largely frozen with no end in sight.
KEY INSIGHTS
– The GCC may consider minor military action to force its demands on Qatar but this would be very much a last resort and a 'point of no return'
– The GCC may use its combined economic muscle to isolate Qatar from its non-GCC partners
– Having already tested the US-Qatar and US-Saudi relationship, the blockade may result in Washington having to choose a side to support
It has been a year since the Arab Quartet of Saudi Arabia, Egypt, Bahrain and the United Arab Emirates (UAE) commenced an economic and diplomatic blockade against Qatar. While the blockade led to a temporary drop in economic growth and disrupted normal trade and travel ties between Qatar and its Gulf Cooperation Council (GCC) neighbours, it also spurred the oil and natural gas-rich state to strengthen existing ties with non-GCC partners and explore new relationships outside the region.
Existing ties with the GCC's strategic competitors — namely Iran and Turkey — have been strengthened and Qatar has forged a new economic relationship with Taiwan. While GCC pressure has caused issues with air links between Qatar and the outside world (most notably the loss of access by flag carrier Qatar Airways to GCC airspace and airports) and disrupted investment, trade and travel links, it has not had the crippling effect on the Qatari economy that the GCC may have envisaged. Nor has Doha significantly complied with any of the demands made by the GCC in June 2017.
GCC SANCTIONS: CONTINUED PRESSURE AND SUBTLE THAW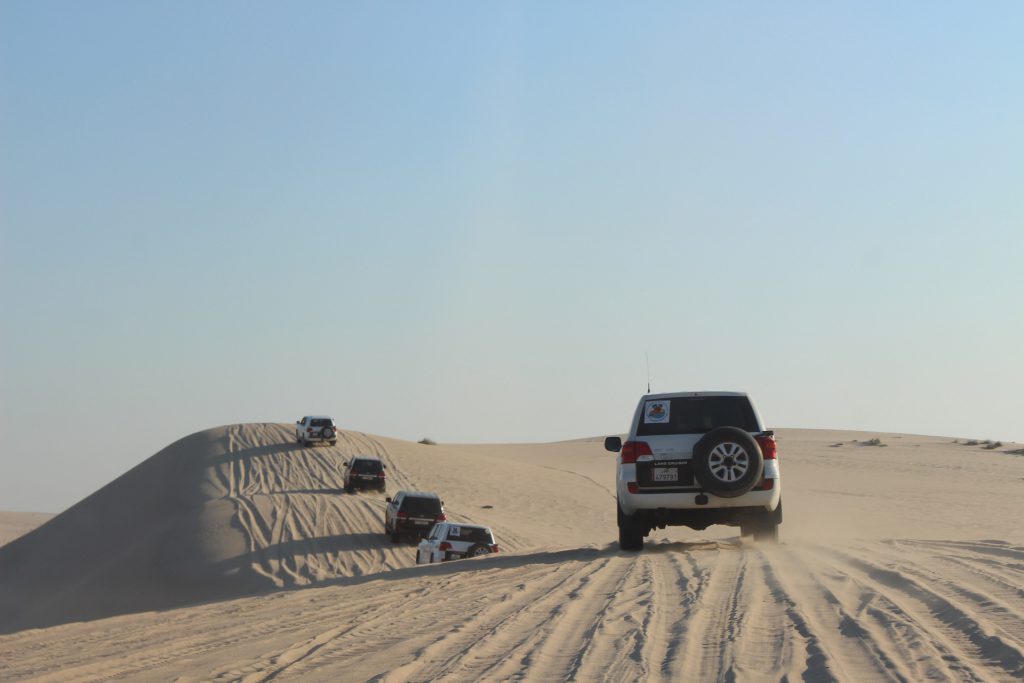 With only partial easing of the four-state blockade originally instituted in July 2017 and with Qatar so far resisting pressure from the leading GCC states to comply with key demands, it appears unlikely that 2018 will see a dramatic turnaround in Qatar-GCC relations.
However, a number of factors exist which may change the general direction of the blockade. Personal ties characterise much of Gulf State relations and often lead to major shifts; at this ruler-to-ruler level, the recent hospitalisation of former Qatari Emir Hamad bin Khalifa al-Thani in Kuwait may point to a level of 'softening' in bilateral relations with its small Gulf neighbour. Kuwait has long been willing to buck the general trend of its larger Gulf State cousins on a range of international issues —as the only Gulf State to maintain diplomatic relations with the Soviet Union throughout the Cold War and with the most robust elected (and predominantly Islamist) legislature of all the Gulf oil states, it has established a track record of independence against the Gulf 'consensus' at particular times. Kuwait's record of independent action may well provide the initial crack in the GCC armour that Qatar will need to exploit, at one level, to restore its regional standing.
Whatever the apparent solidarity or otherwise within the GCC camp, the approach taken by Washington to the Qatar issue is likely to be a key deciding factor – if not the main factor – in how long, and how severe, the blockade will be. The last year has been a textbook example of the strategic confusion, and apparent lack of direction. The confusion is manifested in significant arms sales to both Saudi Arabia and Qatar at similar times, with the same contradictory assurances of support for each. Coming at a time when the US State Department has suffered a major loss of talent and corporate knowledge and currently appears to be subject to an unprecedented level of micro-management at mid-level engagement and decision-making, it appears that the Qatar issue could go in any direction.
At a basic people-to-people level, there has been some apparent rapprochement between Qatar and other GCC states. Most recently, Al-Arabiya.net reported (1 July 2018) that the Saudi Ministry of Hajj had opened an online registration link for Qataris wishing to register for the upcoming Hajj pilgrimage. In addition, while the heavy hand of Emirati censorship has been extended to citizens posting pro-Qatar comment online in several instances throughout 2018, the UAE has been engaging in its own quiet rapprochement with its closest competitor for economic and strategic influence in the region.
QATAR'S SUPPORTERS: LONG-STANDING AND NEW-FOUND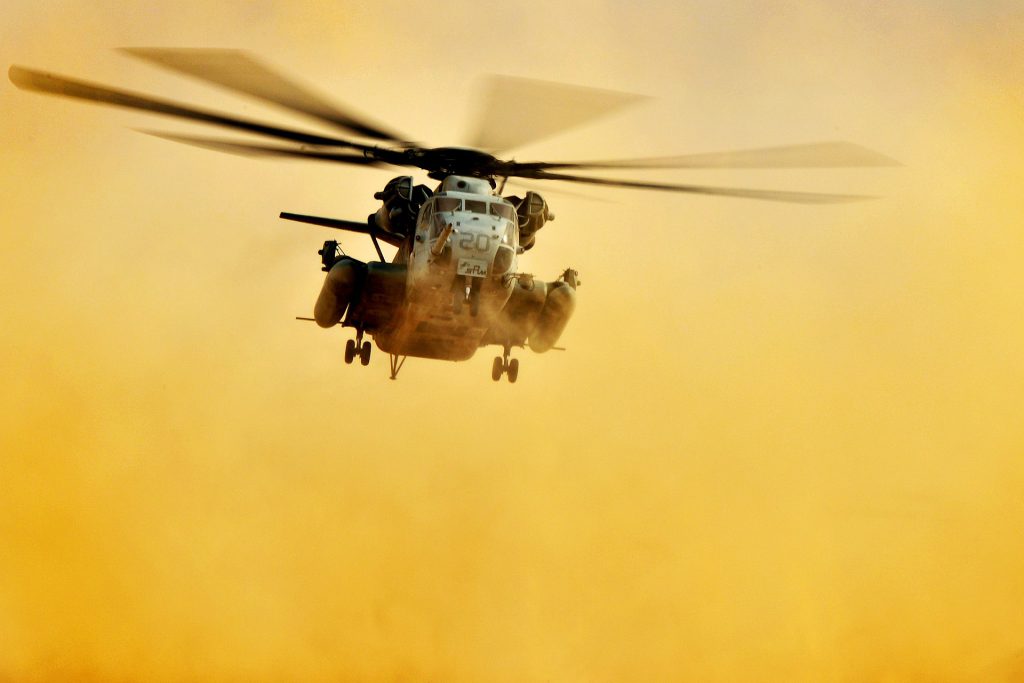 Qatar has not been without its own supporters throughout the whole crisis. A Bloomberg.com article from April 9, 2018 reported on a planned bond-raising roadshow in the US and UK, with some US$9 billion in bond sales planned The article noted that Qatar had also recently gained access to the lucrative Taiwan bond market where it had listed its 30-year tranche.
At the broader economic and strategic level, Turkey has remained a strong ally. On the first anniversary of the blockade on 5 June 2018, The Times of Israel reported that Qatar's relationships with Iran and Turkey, both non-Arab leaders within the Middle East, had continued more or less unabated since the blockade began. Given that one of the GCC's key demands of Qatar in lifting the sanctions was that Turkish troops based in that country be sent home, the refusal of Qatar to comply has been accompanied by a strengthening of ties with that country, particularly in respect to food security — Turkey has stepped in to fill a number of import requirements previously met by GCC states.
While Qatar has suffered an economic slowdown, with its 5.6% growth rate in 2017 falling to 4% in 2018, and has lost investment opportunities in respect of its GCC neighbours, these have been offset by strengthened ties elsewhere, most notably Turkey, Iran and Taiwan. And while the GCC's hard line has damaged much of its Qatar's regional standing (and by implication, future ability to act as an honest broker in matters involving GCC members), it has nonetheless retained, and possibly strengthened, its reputation among non-Arab and international partners. In many ways, the blockade can be seen as an unexpected victory — however pyrrhic — for outward-looking Qatari diplomacy and perhaps proof that its international ties may offset those severed in its immediate region.
Going forward, it is likely that Qatar will slowly mend fences with its GCC neighbours, most likely starting with smaller and less competitive members like Bahrain and Kuwait, although the latter's vocal and active political class may complicate matters in this regard. Qatar-UAE and Qatar-Saudi ties will likely take much longer due to the more competitive relationship between Doha and the two largest emirates, particularly in the fields of media, finance, education and investment. Ties with Riyadh will be the most difficult to repair owing to both the history of bilateral incidents as well as the hard (and often unpredictable) line taken by MBS since his accession.
But the longer-term effect of any blockade, however long it lasts and whatever individual action taken by GCC members at a bilateral level, is less clear. Qatar will likely strengthen ties with Turkey, and will further improve its non-Arab ties, including with Iran and Israel. The short-term economic decline caused by the blockade may well be offset by even greater access to global investment markets and with them, greater economic diversification.
As for the GCC itself, the overall strategic success of its combined blockade against Qatar demonstrates its ability, previously untested, to 'discipline' of its fellow Gulf monarchies and take a united stance in response to a regional issue. This may strengthen the organisation's credibility going forward. However, the intent of the sanctions — to force Qatar to comply with long-standing demands to control its media, and give due deference to the internal politics of fellow GCC member states — has not been fulfilled. The failure does not bode well for any future joint actions, particularly of a punitive nature, embarked on by the GCC.