Monday, September 5 G20 summit in Hangzhou, China concludes US President Obama visits Laos, meets Philippine President Duterte French President
Monday, September 5
G20 summit in Hangzhou, China concludes
US President Obama visits Laos, meets Philippine President Duterte
French President Hollande begins two-day visit to Vietnam
Demonstrations planned by members of South Africa's ruling African National Congress
Tuesday, September 6
ASEAN and East Asian Summits begin in Vientiane, Laos
Pakistan's opposition Tehreek-e-Insaf party holds a rally in Nishtar Park, Karachi
US Congress and Senate return from seven-week recess
Australia interest rate decision: unchanged expected at 1.5%
Wednesday, September 7
Venezuelan opposition holds protests against President Maduro for second week
Lebanon's parliament holds 44th consecutive attempt to elect a president
German Chancellor speaks during 2017 budget debate
Thursday, September 8
EU and North African ministers to meet in Athens to discuss security matters
Mexican finance minister presents 2017 budget to Congress

The European Central Bank interest rate decision: unchanged at 0% expected
Japan releases updated GDP data for Q2
Friday, September 9
Euro-area finance ministers and central bank governors to meet in Bratislava
EU and North African ministers to meet in Athens to discuss security matters
Saturday, September 10
Nothing significant planned
Sunday, September 11
Croatia holds parliamentary elections
Germany holds local elections in Lower Saxony and Hanover
Belarus holds parliamentary elections
---
G20 SUMMIT WRAPS UP
Much attention will be focused on outcomes arising from bilateral discussions on the sidelines of the G20, with anticipation that Chinese President Xi Jinping will meet Russian President Vladimir Putin to discuss Central Asian security and Chinese interests in the privatisation of Russian state-owned enterprise, oil firm Rosneft. Xi may also meet with Japanese Prime Minister Shinzo Abe and is confirmed to meet with South Korean President Park Geun-hye to develop high-level trilateral dialogue in light of increased North Korean aggression.
US President Obama met with Xi separately on Saturday evening to discuss concerns over certain Chinese economic practices, namely overproduction of steel, currency manipulation, and the contentious maritime issues in the South China Sea. Headway is expected to be made on negotiations for a US-China Bilateral Investment Treaty. Obama is also expected to meet with Putin to discuss Syria, specifically to accelerate a final agreement coordinating battlefield logistics.
Turkish President Erdogan will meet with German Chancellor Angela Merkel to discuss softening anti-terrorism laws. It is expected that Erdogan will push back against this and instead will insist the EU delivers on its promise of a €3 billion aid package and a visa deal.
OBAMA IN LAOS
President Obama's last trip to the Asia-Pacific as president will mark the first visit to Laos by a sitting US president. He will present a set of deliverables to boost US-Laos relations, including additional funding to remove unexploded ordnance left over from the Vietnam War, as well as for the environment, education, health and nutrition initiatives.
Obama will also make a last-ditch attempt at selling the Trans-Pacific Partnership (TPP), though this is unlikely to succeed given the lack of support by both leading presidential candidates. Amidst further uncertainty over the TPP passing Congress, the Obama administration is seeking to reassure Asian states of its rebalance towards smaller regional states in the face of increasing Chinese assertiveness.
Separate to his participation in the US-ASEAN and East Asia Summits in Vientiane, President Obama will be engaging state leaders in bilateral meetings. One to watch is the meeting with Philippines President Duterte. Despite being bound by a mutual defence pact, US-Philippines relations have been strained recently in light of Duterte's heavy-handed domestic approach to combatting crime and offensive remarks about public officials. Obama is expected to hold candid discussions about human rights abuse allegations and discuss the ongoing South China Sea disputes after Manila's success in July's international tribunal ruling.
OPPOSITION PROTESTS IN PAKISTAN
Pakistan's opposition Tehreek-e-Insaf party (PTI) will hold a huge anti-corruption rally on in Karachi's Nishtar Park. The demonstrations follow similar protests in Lahore on Saturday which brought the city of five million to a grinding halt.
PTI, led by former Pakistani cricket captain Imran Khan, has partnered with centrist party Awami Tehreek to demand an independent investigation into the alleged corrupt dealings of Prime Minister Nawaz Sharif and his family. Mr Sharif's associates were implicated in shady financial practices in the Panama Papers leak, published in April. In particular, they revealed that three of Sharif's children own offshore companies and assets hidden from the family's wealth statement.
Sharif has insisted that the leaks were targeted at him and made for "political aims". However, opposition leaders have dismissed such claims and called for the prime minister to stand down. While the latest protests will not result in a substantial shift, they will continue to heap pressure on Mr Sharif ahead of the 2018 general election.
BUDGET UNVEILED IN MEXICO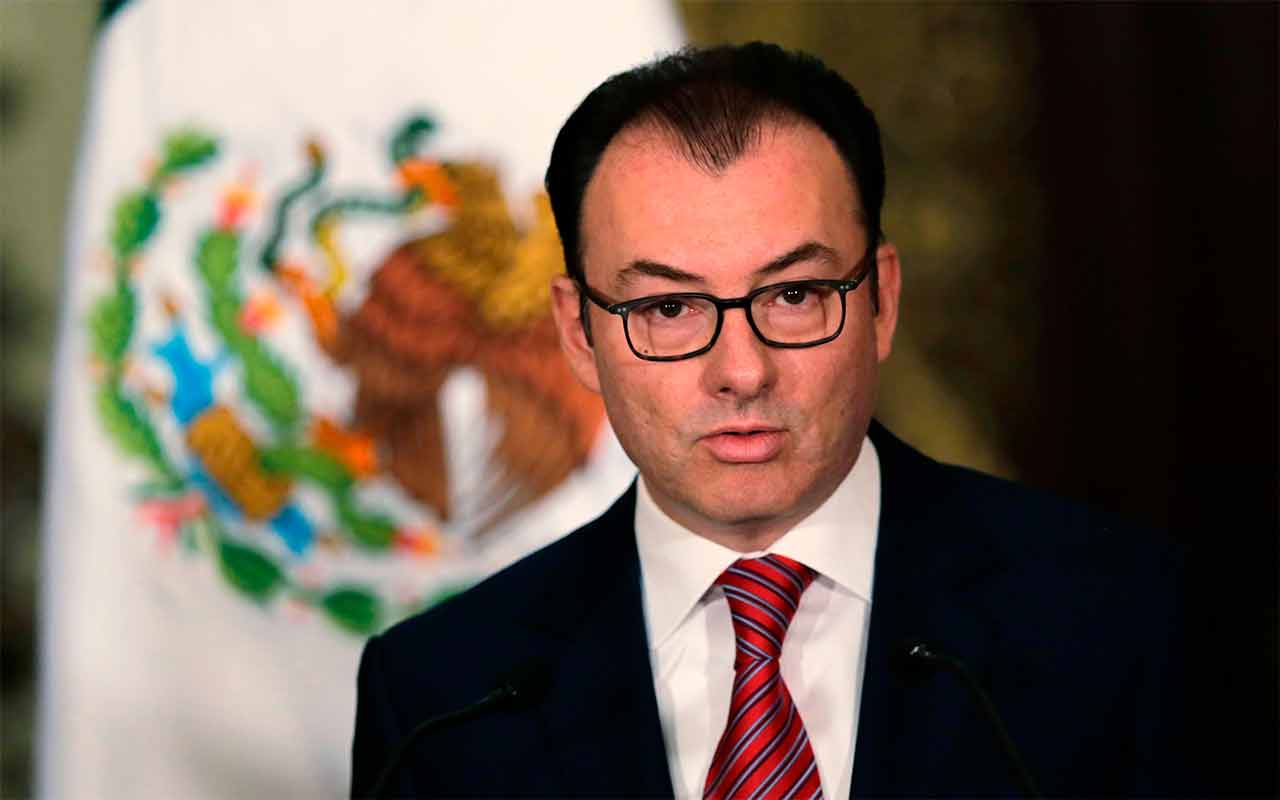 Mexican Finance Minister Luis Videgaray will present the government's 2017 budget to Congress on Thursday amid expectations of spending cuts to support deficit-reduction.
In recent years, Mexico's economy has been hit by slowing economic growth, with the country's GDP shrinking by 0.2 per cent in the second quarter of 2016. The economic turmoil has been caused by low oil prices, reduced oil production and dampened consumer confidence.
Last week, Videgaray reiterated his commitment to bring the budget back to surplus and stabilise the country's debt-to-GDP ratio at roughly 50 per cent. On Thursday, Mr Videgaray is expected to reveal a budget containing spending cuts worth some $10 billion and will continue to rely on an oil-price hedge that guarantees the country will receive $42 a barrel for its most valued commodity.
SOUTHERN EUROPEAN LEADERS MEET
The leaders of southern European countries will meet in Greece on Friday to discuss common interests, including anti-austerity EU policy settings and migration.
Greece's left-wing prime minister, Alexis Tsipras, has campaigned against Brussels' austerity measures, calling for a more growth-orientated response to fiscal shortfalls. In recent years, the Greek economy has been battered by high levels of public debt, with the resultant EU- and IMF-imposed austerity measures further crippling the country's economy and stifling economic growth. Fellow southern European countries Spain, Italy and Portugal have also experienced economic difficulty and have been met with a similar response from Brussels.
Tsipras will be hoping to forge an alliance with his southern neighbours in an attempt to bolster Greece's bid for debt restructuring in the coming months. The creation of a growth-orientated 'southern axis' to counter the fiscally conservative stance of rich northern Europe has long been debated. If such an alliance is formed, it will represent a further fracturing of the European project, which suffered a serious blow in June after Britain decided to leave the EU.
EU policy addressing unregulated migration from the Middle East and North Africa will also be on the agenda at Thursday's meeting. While a deal between the EU and Turkey in March has significantly reduced the numbers of migrants travelling along the eastern Mediterranean route through Greece, some 70,000 people have arrived in Italy in 2016 alone. Additionally, with the recent turmoil in Turkey souring relations with Brussels, the deal that slowed the flow of migrants through eastern Europe in early 2016 looks increasingly shaky. Indeed, the UN recently revealed that 3,437 migrants entered Greece through Turkey in August, almost double the number recorded in May.
Another point of contention will be the EU policy agreed to in September 2015 committing member states to relocate some 160,000 migrants from Italy and Greece by September 2017. In the first 12 months of the program, just 3,700 of these people have been processed. Leaders meeting in Greece on Thursday will be seeking an agreement to pressure other EU members, particularly those in the north, to make good on their pledge and share responsibility for the migration burden.