2018 Geopolitical Forecast: Europe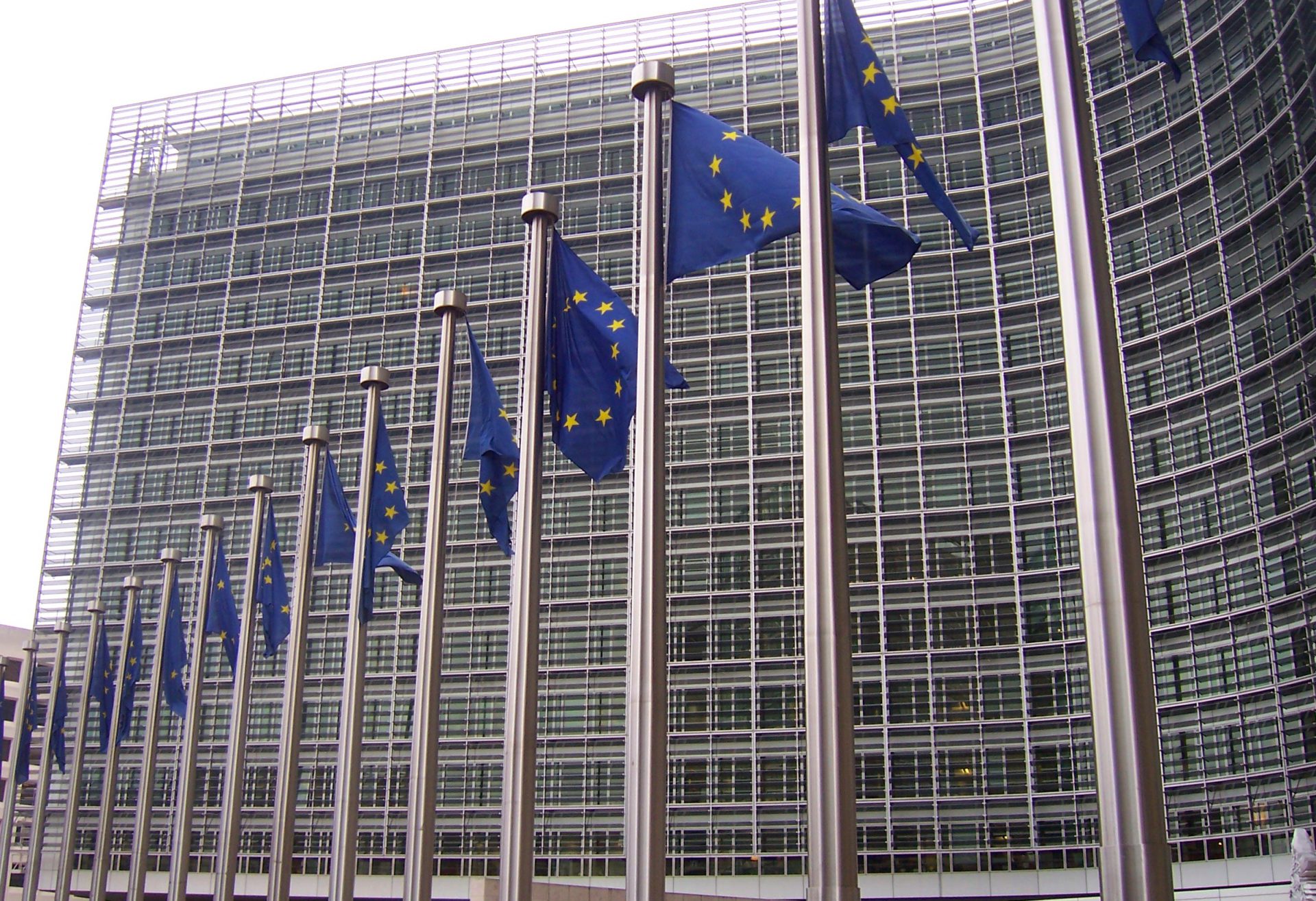 BREXIT: THREE THINGS TO HANG YOUR HAT ON FOR 2018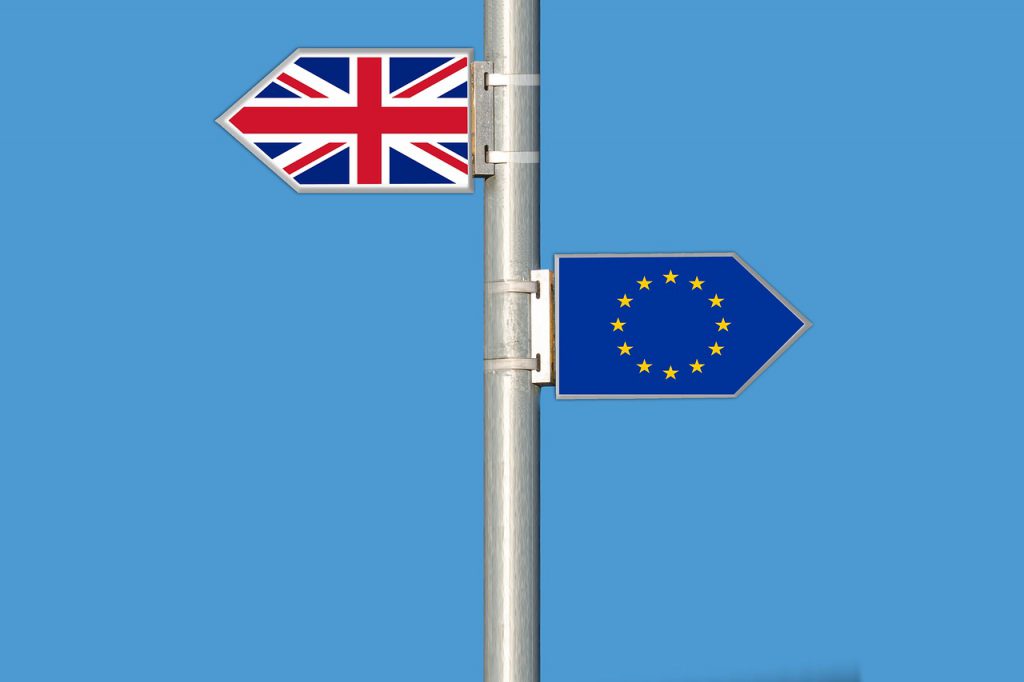 After the EU and the UK negotiated a range of positions in late 2017, including an approximately €50 billion Brexit bill, both parties declared that "significant progress" had been made towards achieving a final deal for the UK to leave the EU. This advancement has made one thing about Brexit almost certain: a deal will be reached. That does not mean the UK will not face challenges in the new year.
London, its businesses, and its residents will experience difficulties because of Brexit. These may be masked during the transition period as the UK prepares to leave the EU. But in the long-term, Britons will lose their passport rights to the European single market, meaning financial penalties will apply to accessing EU goods and services. In a city driven by the services sector – around 360,000 people are employed in the financial sector alone – this will add a significant barrier to potential growth and has already resulted in some finance jobs being shifted to mainland Europe. London accounts for 22.5% of the UK's economic output; Brexit could have major consequences for national economic forecasts.
The UK is currently the fifth largest economy in the world. It imports goods and services worth £290 billion from the EU and exports £230 billion, making it an important trade partner for the EU's other 27 member states. Both parties have an interest in achieving a free trade agreement (FTA) to limit Brexit's negative effects on trade. But the FTA will be complicated by political interests, as Prime Minister Theresa May's governing Conservative Party will seek a deal that benefits the British people while EU member states will want to avoid getting pulled into a Brexit quagmire that could distract from a Eurozone deal to reshape intra-European trade in 2018. Expect to see a EU-UK FTA championed as a major political win for both negotiating teams and a feature of the larger deal that will take shape in 2018.
If May's assertion that the UK will leave the European single market and the EU Customs Union (EUCU) becomes a reality, an EU external border must be implemented between the Republic of Ireland and the UK province of Northern Ireland. Despite European Council President Donald Tusk wanting to find "flexible and creative" solutions to the situation, border controls will be a necessity. This will increase the cost of cross-border trade and encourage Ireland to buy more goods and services from, and sell to, mainland Europe over the coming decade. More importantly, the separation could lead to significant tension between unionist and nationalist factions in Northern Ireland, which will need careful managed by both sides of the divide. For policymakers elsewhere, this eventuality is worth noting as the UK's departure from the single market and/or the EUCU could redirect trade preferences in the long-term.
GERMANY'S (NOT QUITE AS) GRAND COALITION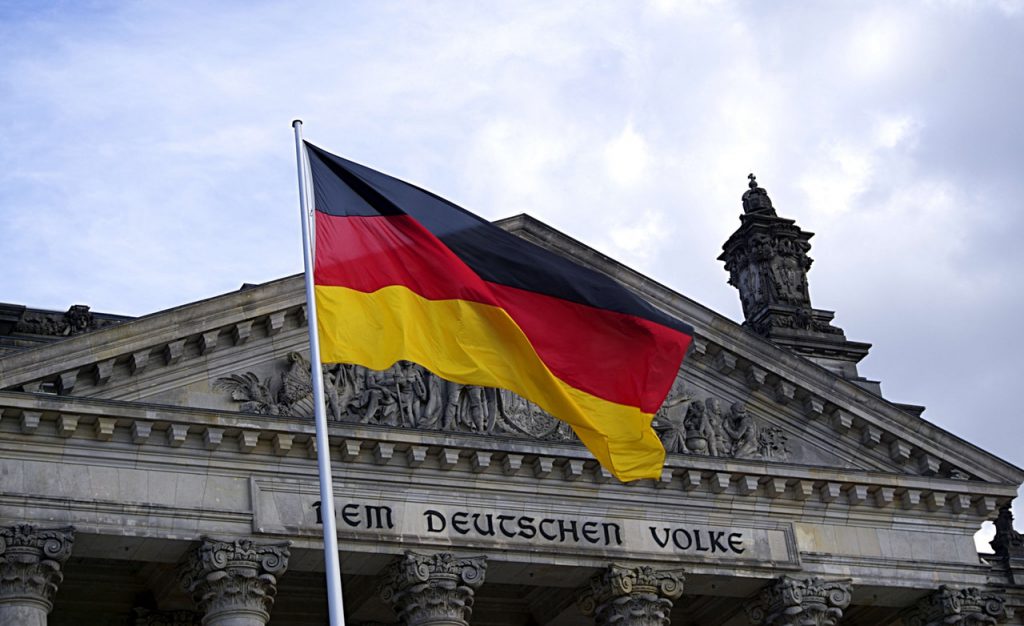 Germany will remain without a permanent government in the early stages of 2018. Despite initially rejecting the formation of another 'Grand Coalition' with Chancellor Angela Merkel's Christian Democratic Union (CDU), the Social Democratic Party (SPD) has agreed to begin talks with the CDU to form an alliance. A coalition agreement is now likely. Expect Merkel to eventually commence her fourth term as Chancellor in early 2018. This will be her third in partnership with the SPD – the CDU's traditional opposition.
However, this coalition will be different to the last. Despite Angela Merkel's inimitable international appeal, domestically she now faces stern opposition. The SPD and the CDU lost 14% of their vote in the latest election. In Bavaria, the CDU's sister party, the Christian Social Union in Bavaria (CSU), lost significant votes to the anti-migrant Alternative for Germany (AfD) party, which is now the third largest party in parliament – it will become the official opposition in the event of a Grand Coalition. The losses will push the CSU to adopt more conservative policies, including a more hostile attitude towards Merkel's migrant policies.
Despite the AfD's gains related to the migrant crisis, many of the lost SPD votes were a result of the party's apparent failure to moderate the last coalition's legislative agenda. To win back its supporters, the SPD will seek assurances that key elements of its liberal platform are addressed – opposing the CSU's political strategy. This could cause negotiations for a new coalition to drag well into the new year.
These political considerations will affect the Grand Coalition. First, it will not be quite as grand, as it will command a smaller mandate than in the last parliament. This means the coalition will need to focus on issues that have broad support across the country. Second, the new coalition will draw more heavily from the SPD platform, regardless of CSU objections. Expect SPD campaign centrepieces, including tax reform, EU socialisation and democratisation policy, health care reform, and public investment schemes, to be major legislative goals for the coalition. Germany in 2018 will have a ruling but beleaguered Grand Coalition that is far more concerned with securing and maintaining public support, and with social reforms, than the previous parliament.
POPULISM IN EUROPE: LESS EUROSCEPTIC, MORE ENTRENCHED
2017 saw mixed results for Europe's populists. On the one hand, they won elections in the Czech Republic, strengthened their position in Poland, entered the German Bundestag, and joined government in Austria. Yet it also saw defeats: the UK Independence Party's vote share collapsed' the Dutch right-wing under performed; and the National Front's Marine Le Pen was crushed by vocally pro-Europe Emmanuel Macron in the race for the French presidency. 2018 will see further tests for the populists, both at the ballot box and in government.
Populism's biggest electoral test will be in Italy's general election, slated for March 4. Among the four leading parties, the Five Star Movement (M5S) and the Northern League (LN) look set to gain votes. The former is an anti-establishment, anti-corruption movement that determines policies through online membership polls (making a traditional left-right classification difficult), while the latter is a formerly separatist outfit turned nationwide right-wing party under Matteo Salvini's leadership.
Polling places M5S in first with around 27-28% of the vote. But in Italy's proportional electoral system, no party is likely to win a majority, and other parties are not keen to work with M5S. Instead the most likely arrangement will be between the parties of two former prime ministers: Matteo Renzi's centre-left Democratic Party and Silvio Berlusconi's centre-right Forza Italia. While populism will make gains, euroscepticism will fall to the wayside. Mr Berlusconi is campaigning as a European, and both M5S and LN have scaled back their previously anti-Europe rhetoric.
In government, Poland's Law and Justice Party's will continue to consolidate its grip on power. Though the prime ministership has changed hands from Beata Szydlo to Mateusz Morawiecki, party leader Jaroslaw Kaczynski remains firmly in command behind the scenes and will continue to do so. Kaczynski will look to strengthen judicial reforms that give parliament power over hiring and firing judges. The moves have been criticised as authoritarian and has brought the European Commission to pursue a punishment procedure against Warsaw that could see it stripped of its EU voting rights. However, the appointment of Morawiecki signals Warsaw's desire to show a friendlier face to Europe in the new year, and the prime minister has already accepted a European Court of Justice ruling on Poland's logging industry — a sign of good faith after rejecting EU migrant quotas.
In Hungary, Prime Minister Viktor Orban will likely remain in power after an April general election. His government will face little real opposition, and Orban has drifted rightward through the campaign. Expect Hungary's continued opposition to migrants along with support for Russia and "illiberal" democracy.
While populists will likely see continued success into the next year, its anti-EU edge appears to be tapering off. While those already in power will strengthen their position, the ones who have yet to be elected may well stay on the outside looking in.
TOWARDS AN 'EVER CLOSER' UNION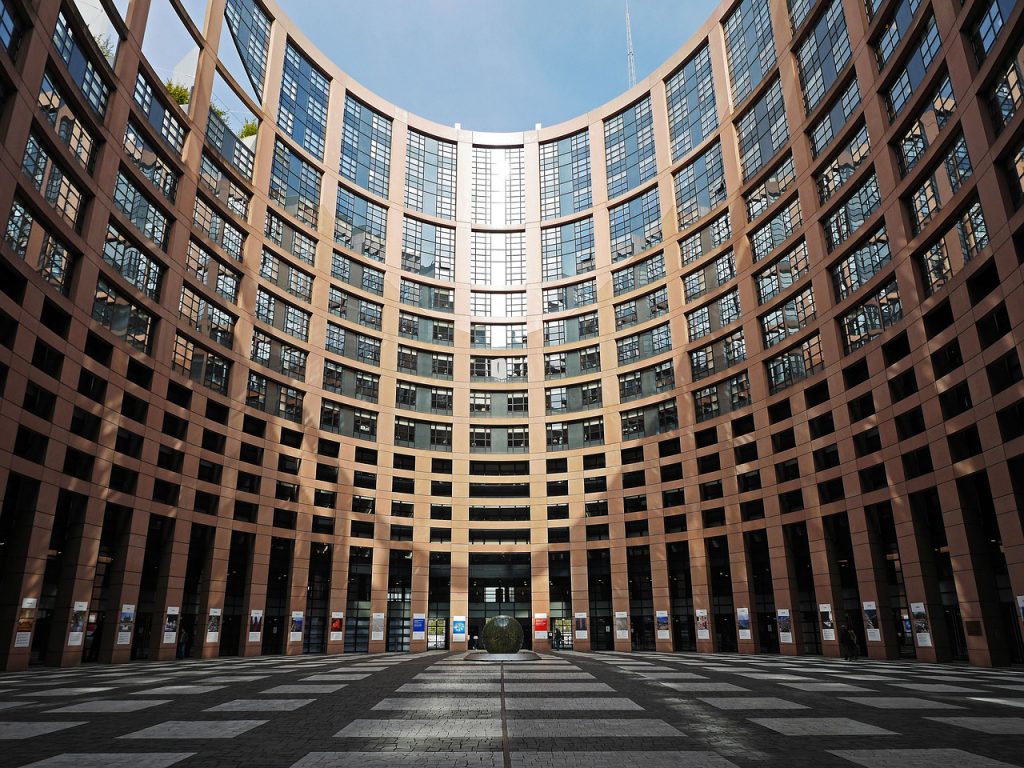 After spending the past few years lurching from crisis to crisis, the EU will return to its legal ideal of an 'ever closer union' in 2018. The election of French President Macron and the projected reelection of German Chancellor Angela Merkel in partnership with pro-European SPD leader Martin Schulz has injected a shot of optimism into the European project, and will significantly increase the chance for reform. Coupled with the finalisation of Brexit and Europe's turn from the US, deeper EU integration is on the cards for 2018.
The EU is already moving towards deeper defence cooperation, particularly in the wake of Russia's annexation of Crimea and President Donald Trump's criticisms of NATO. The European Commission recently announced a European defence fund that will see billions of euros invested in joint military projects, including new battlegroups, equipment and research. Reforms to the EU's Common Defence and Security Policy are expected, with the renewed Franco-German relationship expected to push for significant – but not radical – reforms.
The implications of Brexit for defence will be significant: the EU will lose one of its strongest military powers, but it will also lose its biggest internal opponent to a European army. However, some EU members will advocate for a special defence partnership with the UK after Brexit. Furthermore, EU members like Ireland, Malta and Austria, which have long opposed the concept of a European army, are likely to step into the vocal void created by Brexit. While increased military integration will continue in 2018, the prospect of a joint European defence force remains a long way off.
Instead, expect reforms to focus on deeper economic integration. Reforms to the Economic and Monetary Union are expected to be the biggest since the introduction of the Euro. French proposals include the establishment of a Eurozone Finance Ministry – a proposal supported by European Commission President Jean-Claude Juncker – as well as a pan-European rival to the International Monetary Fund. However, despite tentative German support, expect most EU members to oppose a Eurozone Finance Ministry, which would result in the loss of some power held by their own finance ministries. Hence, it is extremely unlikely that a Eurozone financeminister, should such a position be created, will have the ability to strictly enforce the Eurozone budget.
Domestic opposition aside, a European finance minister would mix the roles of the European Commission and the European Council, meaning the EU's internal structure would have to be reviewed. More likely instead is a beefing up of the capacities of the Eurogroup and increasing the budgetary powers of the European Parliament.
While there is clearly renewed appetite for integration, the threat of right-wing populism throughout Europe — already a reality in member states — means that success is far from certain. 2018 will be a make or break year for the EU in more ways than one.
CATALONIA: THE FLAME OF INDEPENDENCE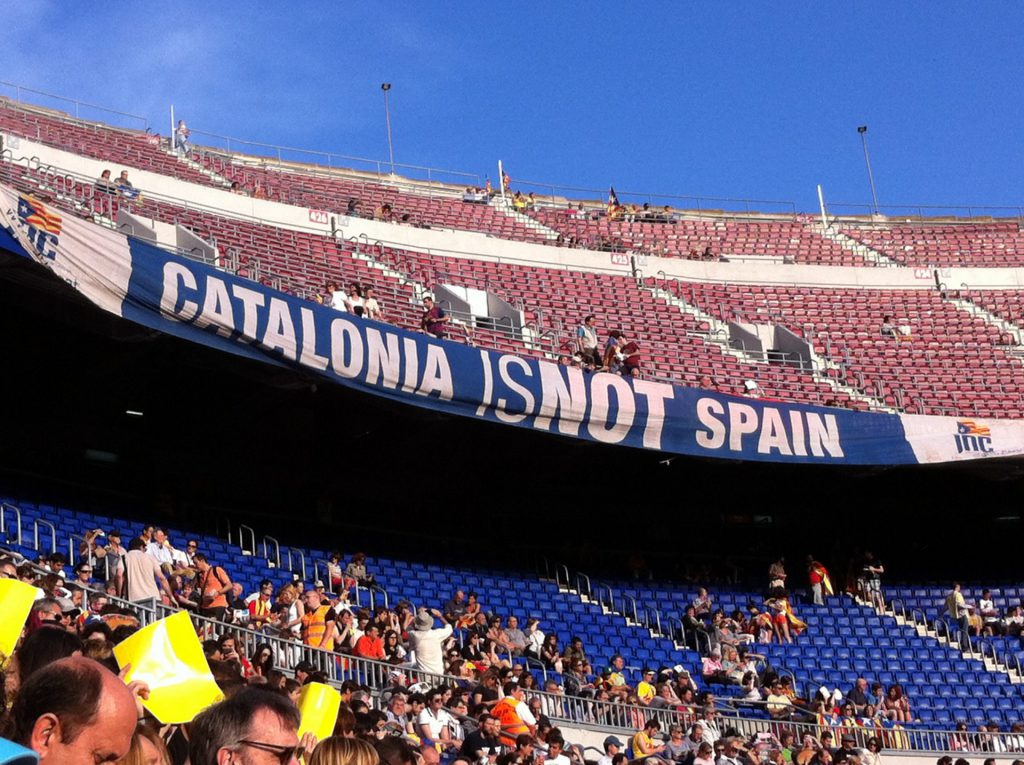 2018 will see little political change for Catalonia. Internal divisions will persist, both between the independence and unionist parties, as well as within the independence movement itself. The region's economy can also be expected to continue to suffer as a result of decreased tourism and investment. This will have a flow-on effect to the Spanish national budget and will act as a complicating factor in national politics.
While Catalonia's secessionist attempt has been far from successful, there is a chance that it could inspire similar movements in other European regions in 2018, such as Scotland, Northern Ireland and the Basque Country.
Foreign Brief will soon provide a complete election breakdown of Catalonia's regional election, which saw pro-independence parties win a majority of the regional parliament's seat – but not a majority of the vote.
OTHER DEVELOPMENTS
The European Central Bank is expected to begin winding down its enormous stimulus programs and offloading its assets towards the end of 2018, highlighting the Eurozone's economic revival in 2017.