Al-Shabaab in Kenya: cross-border attacks and recruitment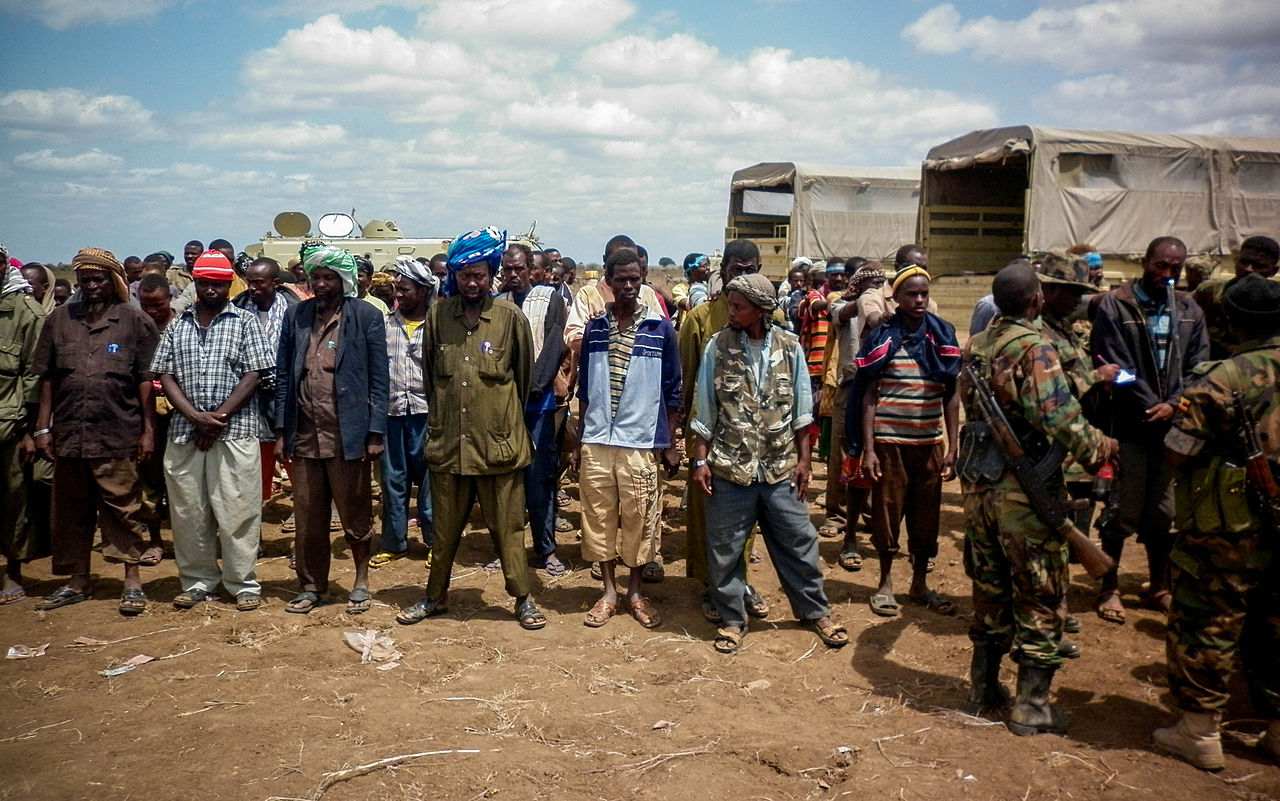 WHAT'S HAPPENING?
Al-Shabaab, the al-Qaeda-affiliated extremism group endemic to Somalia, has claimed yet another attack on Somali and international forces near the Kenyan border.
KEY INSIGHTS
– The Somalia-based insurgent group has wreaked havoc on Kenya, particularly following Nairobi's incursion into southern Somalia in 2011
– Recent reports have provided insight into al-Shabaab's techniques to recruit Kenyan nationals
– According to Kenyan defectors, structural conditions, propaganda and threats, and psychosocial and ideological factors were key motivators to join the group
– Despite some successes in deradicalisation and amnesty offerings, fundamental civic shortcomings in Kenya will allow al-Shabaab to continue recruiting
UNCONVENTIONAL ALLIANCES
Recent reports have cast light onto al-Shabaab's recruitment tactics. A growing number of non-ethnic Somalis or Kenyans with no familial ties with Somalia are filling out the insurgent group's ranks, sometimes paired up with unconventional accomplices. The twenty-hour siege of Nairobi's luxury DusitD2 hotel in January 2019, which left eleven Kenyans and several foreigners dead, was the first to be led by a non-ethnic Somali since the group began cross-border missions in 2010. The leader, Ali Salim Gichunge, was previously unknown to authorities. Although a Muslim, he attended a Catholic school and hailed from the largely Christian Meru ethnic group, which had no previous links to Somalia or al-Shabaab. His wife, Violet Kemunto, was another unconventional recruit.
AL-SHABAAB AND ITS APPEAL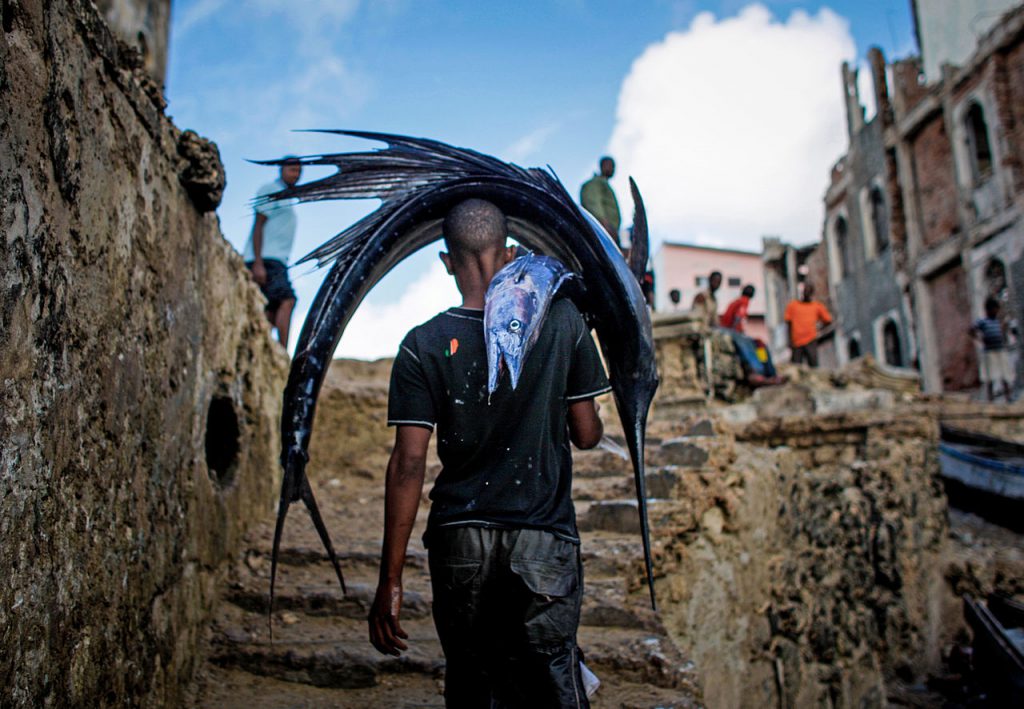 Al-Shabaab became a significant security concern for Nairobi in 2008 following its first attack on Kenyan soil. The group has since been responsible for numerous attacks, including the infamous killing of 148 people — primarily students — at Garissa University College in 2014. The Islamist group first emerged in Somalia in 2006 as a national insurgent group but it dedicated support to al-Qaeda in a joint video released in 2012. At its peak, al-Shabaab controlled close to one-third of Somalia and today comprises the principal domestic security challenge and a sustained threat to the region.
Kenya's proximity and large, porous border with Somalia makes it a convenient target for attacks. Kenya launched military offensive "Operation Linda Nchi" in 2011, initiating an incursion into southern Somalia to create a buffer zone between occupied areas and Kenya's border following cross-border attacks and ongoing reports of kidnapping and recruitment within its borders. Kenyan troops captured the port of Kismayo and joined forces with the African Union mission that had been battling al-Shabaab since 2007.
The organisational benefits of al-Shabaab attacks within Kenya are multifaceted. International and domestic news coverage of attacks can indirectly contribute towards recruitment and fundraising as news coverage provides an opportunity to showcase the group's military prowess and to spread propaganda. Attacks such as that at DustitD2 serve as a recruitment tool to those contemplating joining the group. Being a popular tourist destination — two-million visitor arrivals in 2018, a 37.3% growth on the year prior — attacks targeting Kenya's lucrative sector presents a duel benefit to the group: popular tourist spots are softer targets and tourism flight financially hurts Nairobi. Furthermore, analysts point out that simply possessing the operational wherewithal to carry out attacks can be justification in itself. After all, any action undermining Kenyan authorities and increasing al-Shabaab's profile reaps benefits for the group.
Foreign recruits often cite structural factors, propaganda and threats, psychosocial incentives and ideological components as prominent contributors leading to their enlistment. Structural factors, such as poverty, unemployment, and systemic discrimination, are some of the most widely studied components of al-Shabaab's recruitment. In a seminal study of al-Shabaab defectors, approximately half of the participants cited the promise of a salary as a key factor in joining the group. Other reports suggest smooth-talking recruiters endow prospective recruits with cigarettes, motorbike rides, and khat. Discrimination, which the Kenyan Somali and Muslim populations have particularly had to endure as traditional scapegoats for al-Shabaab attacks, is another motivator. Al-Shabaab has also enjoyed relative amounts of success with their online propaganda presence. Gichunge, the Kenyan leader of the DusitD2 attack, was reported to have been radicalised and convinced to join the group at the internet café where he was employed.
Around one-third of studied defectors cited actual or implied threats from the group as playing a role in their decision to abscond from their homes to Somalia. The desire for status and power, enhanced standing with women, a sense of adventure and a desire for revenge, be that at a local level or, interestingly, towards fellow al-Shabaab members, were notable psychosocial incentives. Ideological factors such as a sincere desire to make the world a better place through joining al-Shabaab can also be aid recruitment, although these are more the preserve of ideologues.
SHORTCOMINGS AND PROSPECTS FOR THE FUTURE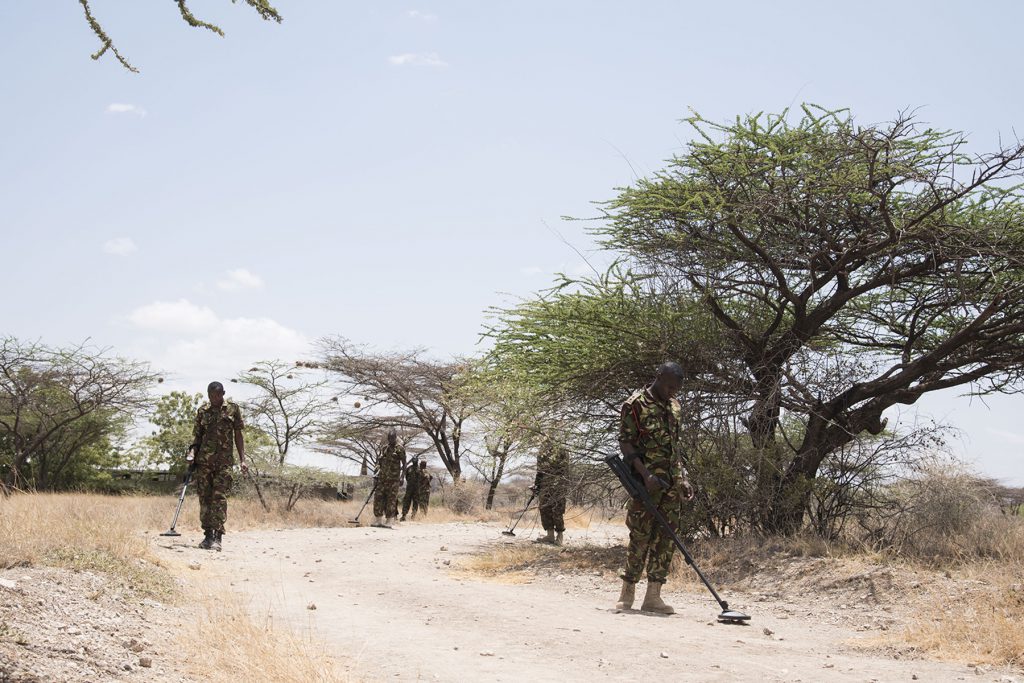 Al-Shabaab will likely continue to exploit unaddressed security and administrative shortcomings in Kenya. The porous 682-kilometre border shared with its adjunct neighbour will facilitate easy access to militants so long as it is poorly administered. While Kenya's elite security forces, including the highly touted General Service Unit, have reasonably effective response times in urban areas (as exemplified in their quick securing of the DustitD2 hotel in Nairobi), rural areas remain particularly vulnerable to attacks.
See Also

Kenya's discrimination and scapegoating of communities, in particular, its Muslim and ethnic Somali populations, affirms al-Shabaab propaganda that seeks to recruit those excluded from civic life. The large-scale arrests of Muslims and crackdowns directed towards ethnic Somalis following the 2013 Nairobi Westgate mall attack exemplified this. However, Kenya has shown some signs of improvement in this respect, appointing a number of ethnic Somali' to lead northeast security operations close to the border.
Corruption in Kenya's economy is deemed to permeate "every sector of the economy" and is rife within its police force. The Kenyan National Police Service has been ranked as the most corrupt institution in the country and is known to engage in false imprisonment and human rights abuses. The corruption of Kenyan institutions continues to contribute to al-Shabaab's propaganda denigrating the country and can incentivise citizens to join the group for financial reasons. Flagrant corruption can also compound existing grievances brought about by historical discrimination.
Kenya has enjoyed some success in deradicalisation and amnesties, which could be a useful tool for authorities if their limitations are addressed. First explored in 2013, deradicalisation programs focus on reintegrating al-Shabaab defectors. Participants are provided reintegration kits containing materials to start a business, homeware items, and sometimes motorbikes. However, a lack of sufficient engagement with NGOs, overly discrete reporting and a lack of a standardised framework hinder these efforts.
Amnesties are also a method growing in popularity. Since 2015, they have been a welcome change in Nairobi's approach to counter-terrorism — particularly appealing to militants fleeing the group claiming a sincere sense of guilt or abhorrence at al-Shabaab's operations. The amnesties therefore present a glimmer of hope to those wishing to leave the militant group. However, the programs remain dogged by uncooperative security forces, poor execution, and a lack of formalised framework. Although amnesties remain a key hope for those wishing to defect, the whole program will remain ineffective if the above shortcomings in Kenyan civic life remain unaddressed.