The cobalt boom: recharging trouble in the Congo
WHAT'S HAPPENING?
The expansion of lithium-ion battery production has caused a boom in cobalt mining in politically fragile areas of the Democratic Republic of Congo.
KEY INSIGHTS
– The growth in industrial lithium-ion battery projects highlights increasing demand for constituent minerals and chemicals such as lithium and cobalt
– Some of the largest cobalt reserves lie in the DRC, where there is historical and continuing conflict linked to resource extraction
– Without stronger governance mechanisms, a minerals boom could drive corruption, conflict and human rights abuses
THE LI-ION FUTURE AND COBALT BOOM
Global efforts to combat the ill-effects of fossil fuel-based electricity generation are stoking demand for renewable energy batteries, of which cobalt is a key ingredient. A recent deal between the South Australian state government and billionaire Elon Musk's Tesla to build the world's biggest lithium-ion (li-ion) battery is a prominent example that portends a boom in cobalt mining. This could have grave consequences for conflict and governance in the Democratic Republic of Congo (DRC), the world's largest producer of cobalt—and a country with a long history of natural resource exploitation linked with human rights violations and war.
Despite some attempts to develop alternative technologies, such as Toyota's work on sodium solid-state batteries, the importance of cobalt in rechargeable battery electrode production is not expected to diminish. The expected expansion of li-ion battery production has led to a dramatic increase in the price of cobalt, with the spot-price per metric tonne doubling from 2016 to 2017.
The battery industry already consumes approximately 42 per cent of global cobalt production. Li-ion is used in the majority of the world's smartphones and production is expected to increase significantly over the coming years due to the rise of industrial-use batteries, including commercial power-storage facilities, household energy-storage units and electric-vehicles (EV). These batteries are much larger than their mobile phone counterparts, further driving demand for raw materials like cobalt.
COBALT AND CONFLICT IN THE CONGO
Half of the world's current cobalt reserves lie in the DRC, and the country is expected to account for about 70 per cent of global supply by 2020. Ominously, the DRC has a history of being exploited for its natural resources, first by the Belgian colonial regime, then mining corporations and foreign powers that were deeply involved in the First and Second Congo Wars.
The latter war (1998-2003) drew in multiple countries across the continent. The fighting mostly abated after a series of shaky peace accords but government forces and militia groups are still involved in ongoing insurgencies and conflicts with resource extraction fuelling militia violence and weapons purchases. Lack of governance capacity and issues of corruption and clientelism have led to difficulties implementing any meaningful mining regulations.
Most of the cobalt in the DRC is located in the former Katanga province (which was split into Tanganyika, Haut-Lomami, Lualaba and Haut-Katanga provinces in 2015) in the country's far south. Katanga's rich resource wealth has driven political events in the DRC for decades. For instance, Katangan secessionists were heavily involved in the 1961 killing of Patrice Lumumba, the Congolese independence leader and the DRC's first prime minister.
The region is still experiencing instability, with an ongoing separatist insurgency driven by discontent over the perceived lack of return on mineral wealth. Intercommunal violence and conflict between Mai Mai militants and government forces has displaced a quarter of a million people in Lualaba—where the largest cobalt mines are located—since July 2016. But cobalt does not only affect the southern DRC. Its significant worth and importance in the changing global political-economy could undermine institutions and security conditions across the DRC.
A COBALT CATASTROPHE?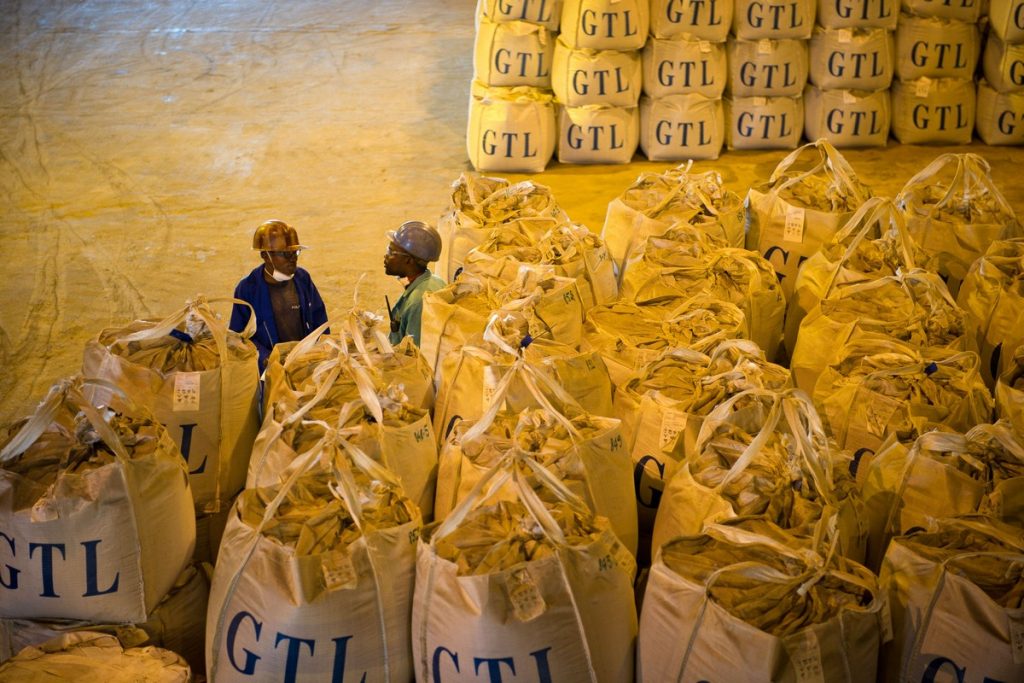 A boom in cobalt mining may bring income, investment and job growth to the DRC. If strong governance mechanisms were in place, the high monetary returns from exporting precious minerals could provide funds for much-needed health, education, infrastructure and security initiatives.
However, the many opportunities are weighed with extreme risks. The DRC has experienced protracted violence and insecurity associated with natural resource exploitation. Conflict minerals that originate in areas of insecurity and human rights abuses are usually referred to as the '3TGs': cassiterite, wolframite, coltan and gold ore. These four minerals are primarily mined in the eastern DRC and human rights groups such as Amnesty International have pushed for cobalt to be added to this list. The 3TGs are regulated in the USA by the Dodd-Frank Act, which seeks to reduce the revenues from conflict mineral sales that can be used to fund war and repression. Similar laws are pending in the EU and China.
Conversely, mining groups, community leaders and activists in the DRC say conflict mineral laws throw millions of people into poverty and generate support for militia groups. The cobalt boom adds another element into this unresolved debate. Both allowing cobalt profits to be funnelled to armed groups and more stringent regulations arguably result in intensified conflict.
More certain is that the cobalt boom will further drive corruption in one of the least transparent states on Earth. A report by Global Witness found that upwards of $750 million (a fifth of mining revenues) paid to DRC's tax agencies and state-owned mining company Gecamines disappeared due to corruption and mismanagement between 2013 and 2015. Increased profits from the cobalt boom would likely exacerbate this problem. The higher rewards provide impetus for foreign companies, local officials and armed groups to avoid regulations, continue opaque dealings, siphon funds and extend client and patrimonial networks.
The DRC's cobalt mining industry is also associated with extensive human rights violations. In 2012, UNICEF estimated that 40,000 children work in the mining industry in southern Congo, and Caspar Rawles, an analyst for Benchmark Mineral Intelligence, believes that cobalt produced in the DRC through forced labour comprises approximately 5 per cent of total output. Both children and adults work in critically dangerous conditions for little remuneration, and injuries and deaths being commonplace. Workers are said to be subject to intimidation, extortion and violence and there are also fears surrounding the effects of mining on community health.
Consequently, the cobalt used by global brands such as Apple have come under increased scrutiny. Elon Musk has claimed Tesla will not use cobalt from outside of North America, although Rawles thinks it will be difficult for companies to avoid DRC cobalt due to supply chain logistics and its dominant share of global reserves. While most new production will come from larger mining operations that are not usually tied to forced- or child-labour, the enlarged demand and price increases the incentive for armed groups and human rights violators to exploit labour in the pursuit of profits. These increasing incentives place more Congolese at risk and deteriorates human security across the country.
These cumulative risks to governance, human rights and security suggest the cobalt boom could bring tragedy rather than prosperity to the DRC.
---