Grappling with the future through the past
WHAT'S HAPPENING?
A dispute between Tokyo and Seoul over trade and history has seen South Korea stand firm as China gains influence and Japan paints itself into a corner.
KEY INSIGHTS
– Moon Jae-in is unlikely to renew an intelligence-sharing agreement with Japan by August 24
– Beijing is filling a diplomatic void vacated by the Trump administration
– Further escalation of the dispute is expected
SHAKY FOUNDATIONS
During a nationally televised speech on National Liberation Day, South Korean President Moon Jae-in encouraged Japan to choose "the path of dialogue and cooperation" to resolve the pair's ongoing trade dispute. What began as a diplomatic row over a controversial ruling by South Korea's Supreme Court obliging Japanese companies to pay reparations to victims of historic forced labour has since escalated dramatically. Amid heightened tensions around the national holiday that commemorates the end of Japan's occupation of Korea, Moon's speech emphasised the need for Japan to reflect on its history and facilitate peace and prosperity through fair trade. In condemning Japan's introduction of trade restrictions in response to the ruling, Moon warned against weaponising comparative advantages and advised Japan to contemplate "a past that brought misfortune to its neighbouring countries."
While tacitly extending a diplomatic olive branch, Moon's statements predominantly reflected the continued tension between Japan and South Korea. Both nations have proceeded to downgrade their trade relationship, most recently by moving to end preferential treatment. Without expressing any intention to defuse the situation, follow through on South Korea's threats to withdraw from the General Security of Military Information Agreement (GSOMIA) may be the next step of escalation. Signed in November 2016, the agreement permits the sharing of sensitive security information vital to joint cooperation on North Korea. In order to do so, Seoul is required to notify the other parties of their intention to withdraw 90 days before the agreement's automatic renewal — a deadline that falls on August 24. Yet while disruptions to trade have caused widespread frustration, the potential for a breakdown in security cooperation between the pillars of the US-led security framework in Northeast Asia is ringing alarm bells.
Notionally, the threat to withdraw from GSOMIA may have formed the basis for an appeal by Moon for North Korea to cease weapons testing and return to the negotiating table. However, any such transactional compromise collapsed when Pyongyang launched two projectiles off its east coast and taunted Moon, asking whether he has "proper thinking faculty." Without strategic latitude to forward Moon's objectives on the Korean Peninsula, the threat to withdraw from GSOMIA will undoubtedly serve as part of escalating South Korea's spat with Japan.
At such a pivotal juncture, the ability of the US to mediate has been severely diminished following President Trump's racist impressions of Asian businessmen at a recent campaign rally, leaving observers to await Japanese Prime Minister Abe Shinzo's response. But with both leaders finding strong bases of conservative support at home, prospects for a sincere dialogue to tackle the fundamental issues at the core of South Korea and Japan's relationship are appearing more and more unlikely.
TRUST DEFICIT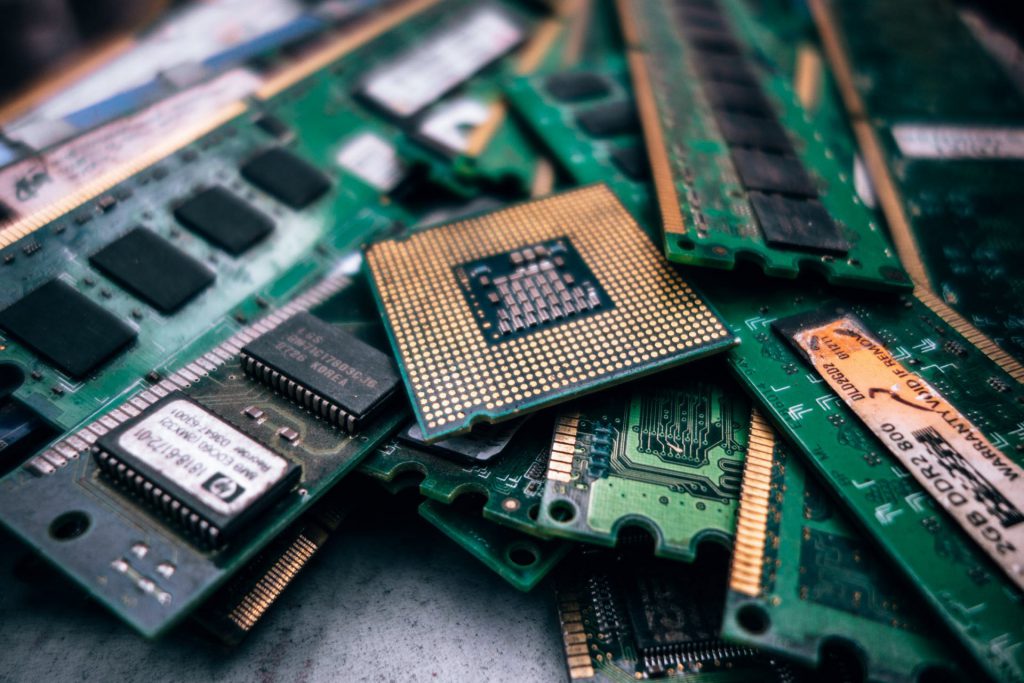 The dispute began after an October 2018 ruling by South Korea's Supreme Court ordered Japanese companies to pay reparations to South Koreans for historic forced labour that occurred during Japan's colonial occupation. Upon refusing to pay, the defendants' assets in South Korea were seized and are now in the process of being sold in order to generate the awarded compensation. Japan's initial response provoked criticism that it was weaponising trade given that a press release detailing its restriction of chemicals critical to South Korea's production of semiconductors included a fact sheet on the issue of forced labour. While Japan's Chief Cabinet Secretary Yoshihide Suga has attempted to downplay that narrative — Tokyo claims that Seoul was not preventing sensitive technology from reaching North Korea — popular protests in South Korea have continued to gravitate towards the subject.
Both Seoul and Tokyo hold strong views on the issue. Tokyo maintains that the 1965 agreement that normalised relations with Seoul redressed the historic consequences of Japan's colonial occupation. At the time, compensation paid by Japan to South Korea's dictatorial president, Park Chung-hee, was invested in infrastructure rather than being transferred to the victims as agreed. Conservative politicians in Tokyo argue they are not responsible for this outcome, and Prime Minister Abe has therefore argued that the decision by South Korea's Supreme Court breaches the 1965 agreement and is tantamount to violating international law.
References in Moon's speech to efforts to try and "practically assuage the suffering of victims from the Japanese colonial period", by comparison, indicate the continued consequence of past trauma to South Koreans. Referencing an agreement related to forced labour signed in 2015 by Moon's disgraced predecessor, Park Guen-hye, Moon reiterated that, "the reality is the majority of [South Korea's] people cannot emotionally accept the comfort women agreement." Subsequent decisions by Moon to dissolve a fund provided for victims in the 2015 agreement, though consistent with Moon's stated position, has drawn criticism from Japanese observers and promoted scepticism in both camps of the other's genuine commitment to a resolution.
ENCROACHING INFLUENCE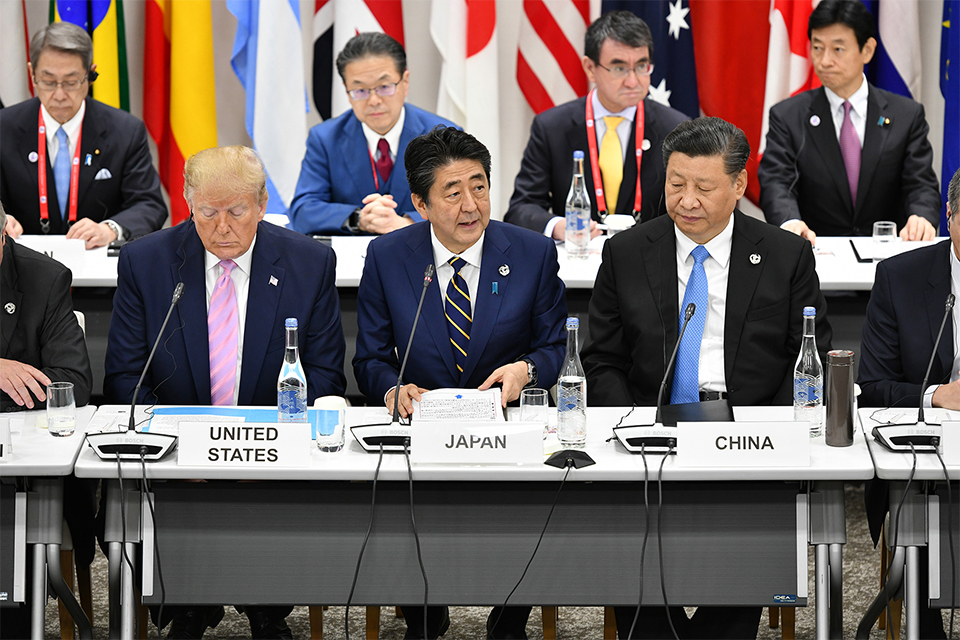 The inability to overcome the issues confronting South Korea and Japan's bilateral relationship, which Abe has attributed to a lack of mutual trust, has opened a space for China. With the US absent on the diplomatic front, foreign ministers Kang Kyung-wha of South Korea and Taro Kono of Japan will soon meet with their Chinese counterpart Wang Yi for their first trilateral dialogue in three years. Expectations of an immediate resolution to the trade and history disputes are obviously tempered. The outcome of the meeting will be most noteworthy for the influence exerted by China upon South Korea's policy positions. Seoul's steady alignment with Beijing on issues relating to North Korea and Second World War reparations, for instance, have already raised fears, particularly in Tokyo, of an increasingly pre-eminent Sinosphere re-emerging in Northeast Asia.
The likelihood that Kang, on Moon's behalf, will remain steadfast regarding the ruling on forced labour is encouraged all the more by domestic support among the South Korean public. Though perceived as politically opportunistic, the Institute for Democracy — a think tank of Moon's Democratic Party — produced a report on the impact of South Korea's conflict with Japan on parliamentary elections next year. Citing a poll, the report said Koreans preferred "a principled and stern response to Japan", and that the situation would have a "positive" effect on the parliamentary elections." In a related poll by Realmeter, of 504 adults, 62.8% said they were participating in a consumer boycott of Japanese goods. Continued pressure upon Japan thus appears to be politically expedient for Moon in both domestic and foreign politics.
While serving as ambassador to Japan, Wang Yi advised that views on the Second World War from outspoken right-wing politicians were hurting Tokyo's international image. An increasingly headstrong approach, including harsher sanctions on exports to South Korea, risks reinforcing a perception in the region that Japan is unsympathetic to the traumatic history of that era. Moreover, by increasing pressure on South Korea, Abe may in fact undermine Japan's role as a promoter of free trade and succeed in pushing Moon further into China's orbit. Given indications of Abe's continuing intractability, further escalation will likely to prompt Tokyo to seek to impose costs beneath the threshold for such consequences, a circumstance that has ominous implications for GSOMIA and many similar underpinnings of security and economic cooperation in Northeast Asia.