India-Bangladesh Joint Military Exercises to Conclude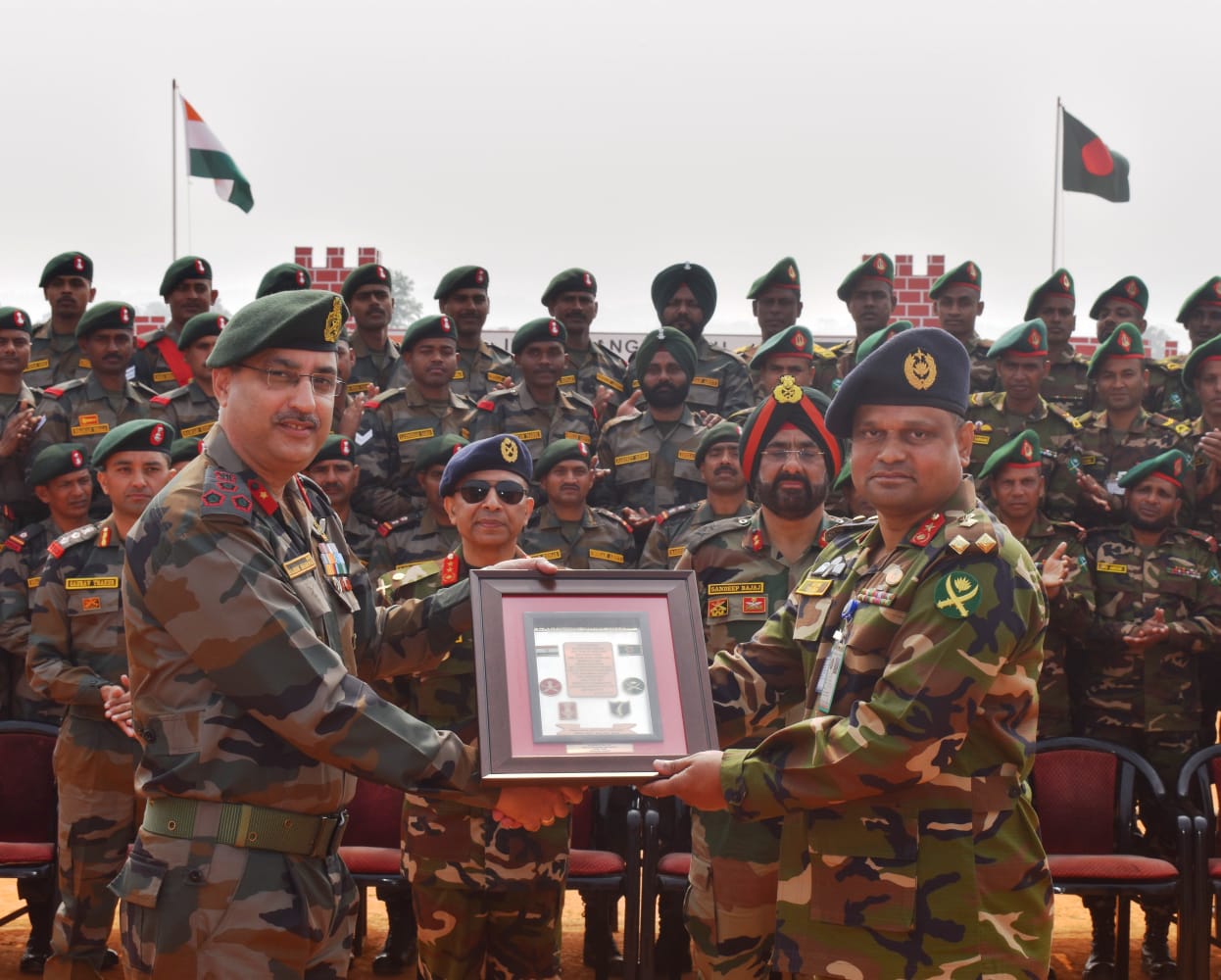 India and Bangladesh will conclude their joint military exercise SAMPRITI-X today with an aim towards further developing bilateral defense interoperability.
Following Indian PM Narendra Modi's March visit to Dhaka, mutual concerns for Indo-Pacific security through continued defense cooperation has enhanced military-based bilateral momentum. Army-to-army agreements saw India extend a $500M credit line to facilitate defense exports.
The tenth SAMPRITI-X bilateral exercise focused on furthering military relations. In practice, the exercise concentrated on developing joint military drills and cooperation of tactical procedures. Soldiers from both nations took part in strategic operations and procedural situations that focused on possible security concerns, such as humanitarian and disaster relief, counterterrorism, and UN mandated peacekeeping.
In addition to stronger political ties, New Delhi is hoping to militaristically interconnect India and Bangladesh. With China's recent push for regional economic advantage a potential security threat, the pursuit of an India-Bangladesh buffer makes sense given Bangladesh's geographical location. Dhaka has historically held a middle ground when it comes to facilitating deals with other nations. Hence, anticipate New Delhi to continue Dhaka defense support in the form of financial and material-based aid as a Chinese influence grows in neighboring regions. China's contact with Pakistan may force India-Bangladesh relations to grow more transactionally.
Download the Daily Brief app to stay ahead of geopolitics with daily, short, forward-looking analysis of geopolitical events before they hit the headlines.
Joseph Egidio
Joseph is a Current Developments Analyst with regional expertise in Northeast Asia. He focuses primarily on South Korean-Japanese geopolitics.