Operation Car Wash: cleaning out Brazilian corruption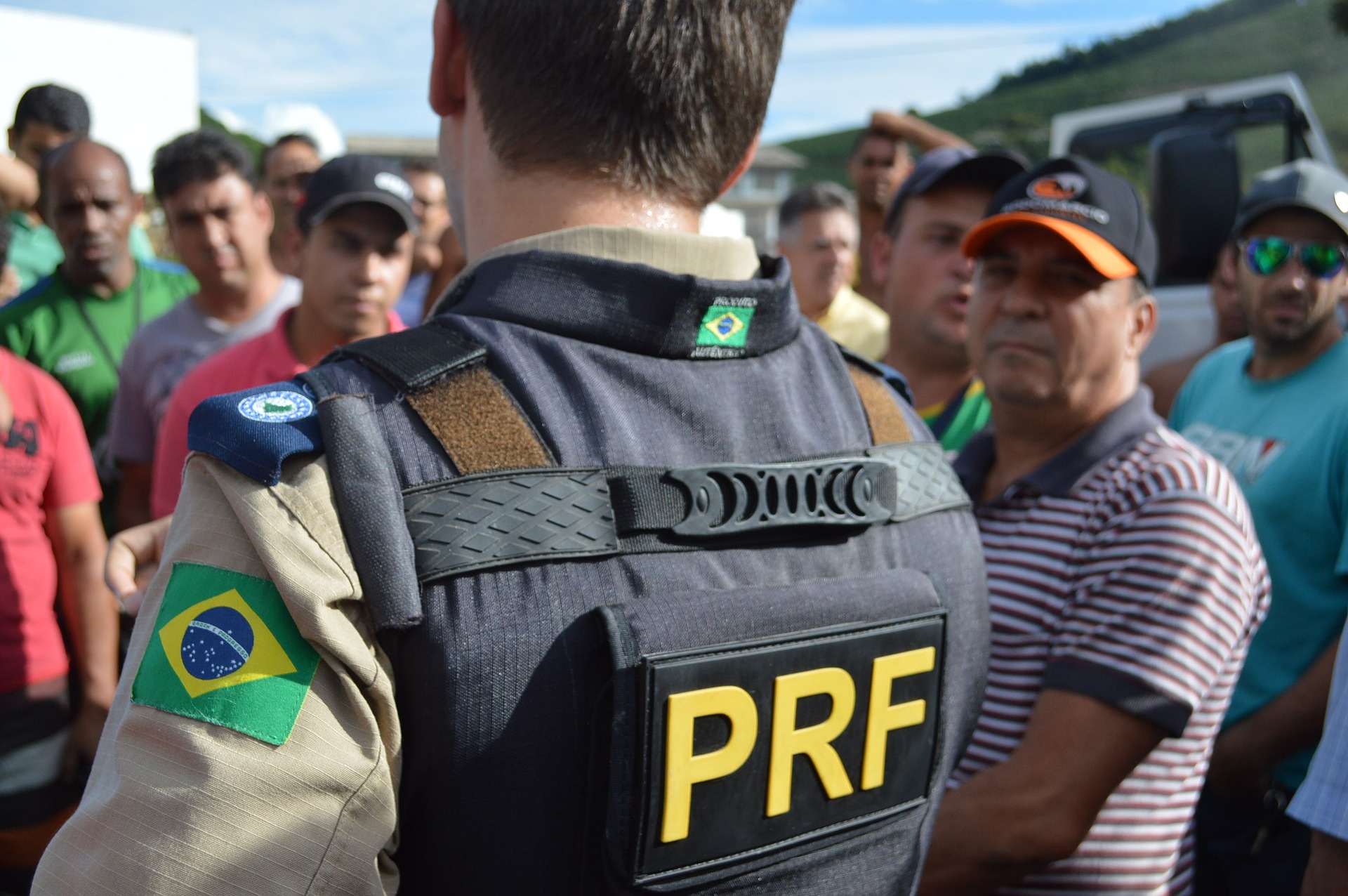 WHAT'S HAPPENING?
Operation Car Wash is destabilising the fragile political and economic scenes as it roots out deep-seated corruption in Brazil.
KEY INSIGHTS
– The corruption investigation has exposed an extensive network of corruption between Brazilian business and political elites
– All living Brazilian presidents have been sentenced to jail, impeached, or are under investigation for their roles in the complex web of corruption
– The 2018 presidential election frontrunners are unpopular after Brazil's worst recession, pushing voters to the far-right or socialist left
– Foreign firms are snapping up the assets of declining Brazilian firms with many Chinese firms expanding their ownership in the economy
CORRUPTION RIFE DURING A DEEP RECESSION
A multi-layered corruption scandal that has engulfed Brazil and spread across Latin America and the world has so far implicated more than 1000 politicians and hundreds of business people. The complex web of corruption unfolded with 'Operation Car Wash', now in its third year. The investigation originally sought to track disproportionate contracts between majority state-owned oil company, Petrobras, and Brazil's biggest construction companies, but has now encompassed the highest levels of government.
Corruption scandals have been a feature of Brazilian politics for decades. However, this investigation is the most comprehensive action by prosecutors to tackle graft to date. Over 100 people have been prosecuted thus far, with sentences amounting to over 1,600 years in prison. Given the investigation and scandal occurred amid Brazil's worst recession in recorded history, Operation Car Wash is supported by 96% of Brazilians.
As the scandal has evolved, President Michel Temer has halted the country's economic decline by implementing severe austerity measures, featuring reductions in workers' rights and social service initiatives. The results have been marginally lower unemployment levels from 13.3% to 12.6% and expectations of a 0.3% rise in GDP for 2017. But the president himself is under investigation, throwing Brazil's political and economic stability into question.
OPERATION CAR WASH CHALLENGES CORRUPTION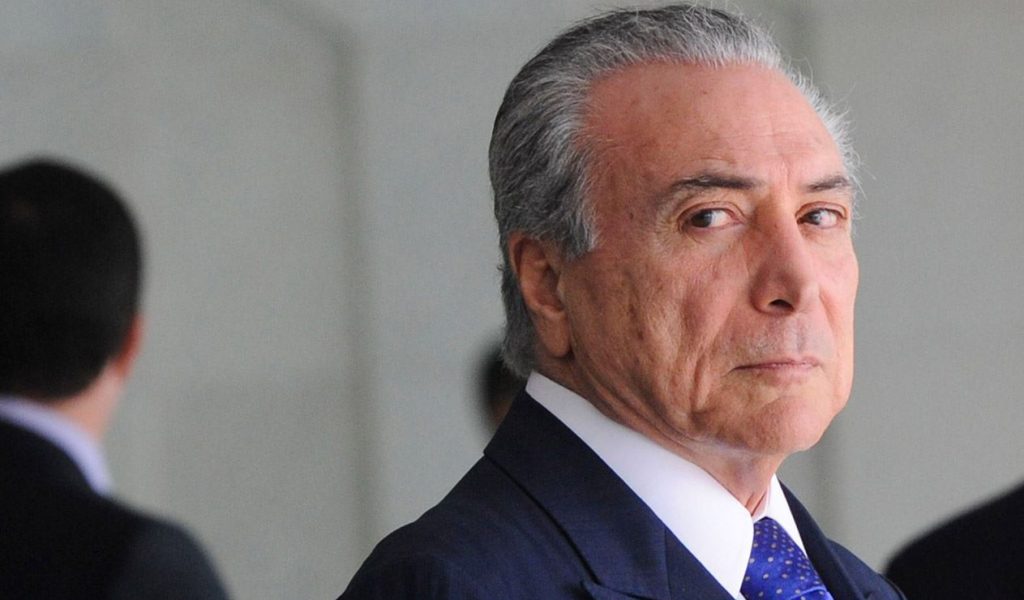 Operation Car Wash has implicated many of Brazil's largest companies and all of Brazil's living presidents. The investigation has uncovered over $5 billion in bribes paid between firms, politicians and bureaucrats, and a network of sub-contractors, shell companies and small businesses laundering funds linked to umbrella corporations. The scandal's fallout is widespread; directors from state-owned oil company Petrobras, construction multinational Odebrecht and the world's largest meatpacking company, JBS, have been investigated, with many accepting plea deals with prosecutors in exchange for information and fines amounting to $71.6 million.
Compounding the scandal are simultaneous corruption investigations such as Operation Zelote, which traces tax-fraud, and Operation Weak Flesh, targeting JBS and poultry giant BRF for exporting rotten meat to the EU and China. The latter saw the EU and China temporarily cut Brazilian meat imports because factory controllers disregarded safety standards for payoffs. Joesley Batista, part-owner of JBS, reportedly bribed close to 2000 politicians an estimated $160 million in return for subsidised loans and other favours.
Incumbent President Michel Temer, Brazil's most unpopular leader ever—he has an approval rating of 2%—is facing serious corruption charges. Temer and Batista were recorded agreeing to bribe instalments of US$150,000 to secure contracts, though Temer's lawyers claim the tape was edited. Batista surrendered to police in early September as new evidence suggests he did not fully disclose his activities in a plea deal with six other executives in May 2017. Temer now awaits a lower house impeachment vote after charges against him were blocked by Congress in August 2017. But a recent Congressional report now suggests suspending his charges.
Several past presidents of Brazil have felt the effects of the Operation Car Wash scandal that facilitated former President Dilma Rousseff's impeachment and removal from office in August 2016. Her predecessor, Luiz Inacio Lula da Silva (Lula), was sentenced to nine and a half years in jail, pending appeal. The two other living past presidents are also under investigation for corruption. Colombian president Juan Manuel Santos has also been connected to the activities of Odebrecht, which acquired an estimated 100 contracts in 12 countries by paying $785 million in bribes. Additionally, former Peruvian presidents Ollanta Humala and Alejandro Toledo unlawfully granted Odebrecht contracts; Humala was arrested this year and Toledo is in hiding. Odebrecht's Chief Executive, Marcelo Odebrecht, was recently sentenced to 19 years' prison for his crimes.
FOREIGN INVESTMENT AND POPULISM ON THE RISE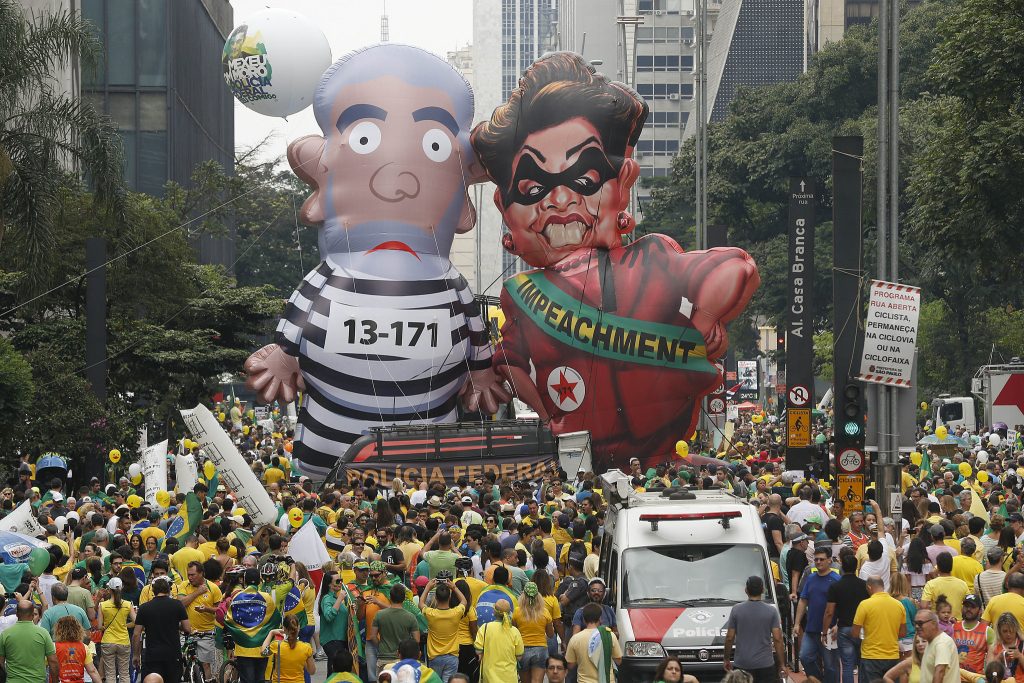 The corruption exposed by Operation Car Wash has convinced Brazilians to look to opposite ends of the political spectrum. Even if Temer is impeached, Rodrigo Maia—next in line for the presidency—faces a corruption inquiry himself, indicating an imminent political crisis. Consequently, 55% of Brazilians are open to alternatives to democracy. Support for democracy was down 22% in 2016 from 54% in 2015, with memories of the military dictatorship from 1964-1985—which carried out state violence, torture and corruption—either forgotten or ignored. Furthermore, Brazil's three southernmost states of Parana, Santa Catarina and Rio Grande do Sul are raising the spectre of secession.
Despite his conviction, Lula will run for election in 2018 if he is acquitted. He is leading candidates with a 40% approval rating. Right-wing agitator Jair Bolsonaro (36%) is second to Lula in speculative polls, though many hope Justice Moro—who sentenced Lula and is unlikely to clear him—will become president. Lula pulled a sixth of the population out of poverty by funding socialist reforms with profits from Brazil's economic boom, while Temer's reformation of labour rights and pension system to reduce social spending has had the opposite result.
Lula may attempt a revival of his legacy and recalibrate the Brazilian economy if elected, though he is unlikely to restore faith in Congress. While president, Lula grew Brazilian multinationals by maintaining a distinctive economic pathway for majority state-owned firms upholding a Brazilian identity. He rewarded Brazilian firms with contracts for kickbacks, building an economy vulnerable to global economic shocks where high social spending created a government deficit that reached 10% in 2015, up 4% from 2014.
Though Temer oversees a less Brazilian-owned economy (tarnishing Lula's heroics), declining political leadership and deteriorating Brazilian firms have resulted in increased foreign direct investment (FDI). In three years, Odebrecht have been fined $2.6 billion by prosecutors and Petrobras' share value has dropped by $80 billion, compounded by tumbling oil prices in 2015 and 2016. Meanwhile asset sales by JBS and Petrobras indicate a shift in Brazil's markets. The two-year recession saw GDP shrink nearly 8% from 2015 to early 2017 but FDI rise by 7.9% on 2015 figures to $80.6 billion in May 2016-17. The 2016-17 figures accounted for 47% of all FDI in Latin America. Foreign mergers and acquisitions amounted to $37 billion in 2016, comprising $12 billion of Chinese-based investment. While FDI is viable for short-term gains, a long-term strategy is uncertain, particularly with a potential leadership transition within 12 months.
Similarly, trust for Brazilian firms will be difficult to win back. With FDI growing throughout the corruption probe, the legitimacy of Brazil's biggest and best firms is questionable. Asset losses and declining share value will remain problematic as investigations continue, suggesting growth in the largely Chinese investments. Moreover, the JBS and BRF meat exporting scandal and Odebrecht's bribery of foreign governments make Brazilian firms suspect business partners for companies at home and abroad.
With campaigning for the October 2018 elections and Operation Car Wash dominating Brazilian politics into next year, Brazil's trajectory is uncertain. In seeking alternatives to the status quo, Brazilians may turn to the past as the answer to their future.
---