ANKARA LOOKS TO SHAPE OUTCOMES ON ITS SOUTHERN BORDER
While Turkey has been vocal in its opposition to the Assad regime, preventing the spread of Kurdish influence in northern Syria, whilst also confronting ISIS, will primarily drive Ankara's Syria policy in 2016. To this end, Turkey will take a more assertive stance on the Syrian conflict, possibly resulting in a limited intervention along its southern border.
The Turkish government's long-standing dispute with the Kurdistan Workers' Party (PKK) was reignited in July 2015 after a two-year ceasefire. Tensions between the PKK and Turkey have been on the rise as the Democratic Union Party (PYD) – the Syrian Kurdish political party that controls the powerful Kurdish People's Defence Units (YPG) militia – have been gaining territory and influence in northern Syria. The rise of the PYD on the Syrian side of the border has been viewed with deep suspicion by Turkey, as it fears increased collaboration and weapon transfers to the PKK. To offset any such domino effect Ankara attacked YPG positions numerous times in 2015, a tactic that is likely to continue in 2016 as Turkey seeks to forestall increased Kurdish autonomy on its border.
Turkey's national security has also been threatened by ISIS, which is suspected of conducting multiple attacks on Turkish soil in 2015 and one in early 2016. ISIS also controls territory on the Syrian side of the Turkish border, abutting Kurdish-controlled territory to its east and west.
For months, Turkey has been trying to garner political support to combat these two threats by increasing military action in northern Syria. Ankara has sought the backing of both the United States and Europe, with the Turks attempting to leverage its control over the flow of migrants in return for action in Syria. Such support has not been forthcoming.
Nevertheless, Turkey has attempted to maintain a de facto no-fly zone over its southern border with Syria, a sign of just how serious Ankara is about shaping outcomes on its southern border. This policy is likely to have contributed to the downing of the Russian jet in November 2015.
In 2016, Turkey may seek to go even further and commit to a limited ground incursion into areas of northern Syria, currently held by ISIS but under threat from an expanding YPG. Such a move would both weaken ISIS and limit the expansion of Kurdish territory in Syria. It would also create a 'safe zone' in northern Syria, within which refugee camps could be set up, limiting the flow of migrants into Turkey. With an estimated 1 million Syrian refugees already in Turkey, such a move would be domestically popular. Meanwhile limiting the flow of refugees through Turkey would also address some of the concerns of European countries, which collectively received more than a million Syrians in 2015, most of whom transited through Turkey.
Additionally, a Turkish-controlled buffer zone in northern Syria could be used as a staging area to intensify support for Ankara's favoured Syrian opposition groups, such as the Free Syrian Army. This is likely to become particularly important, as these groups have come under sustained pressure in Idlib and Aleppo since the commencement of Russian airstrikes.
However, Turkey will now find it more difficult to operate in northern Syria, particularly after it shot down a Russian jet in late 2015, a move that was met with an increased presence of Russian air assets in support of the Assad regime in northern Syria. Given Turkey's pervasive anti-Assad policies, any further move into northern Syria is likely to face staunch resistance, not only from Russia but also from Iran. Both have provided significant military and political support to the embattled Syrian President. The deployment of the advanced S-400 air defence system to the Russian airbase in Hmeimim, Syria in December 2015 was one such move. This missile system can track hundreds of targets at a range of up to 400km and therefore cover most of northern Syria and a large chunk of southern Turkey.
Politically Iran and Russia could also throw support behind the Kurds in northern Syria and Iraq, placing pressure on Ankara's assertive Syria-policy. While this could be an effective tactic, it would result in Turkey doubling down on its resolve to weaken the YPG, or even result in direct blowback for Iran, which also has a significant Kurdish minority.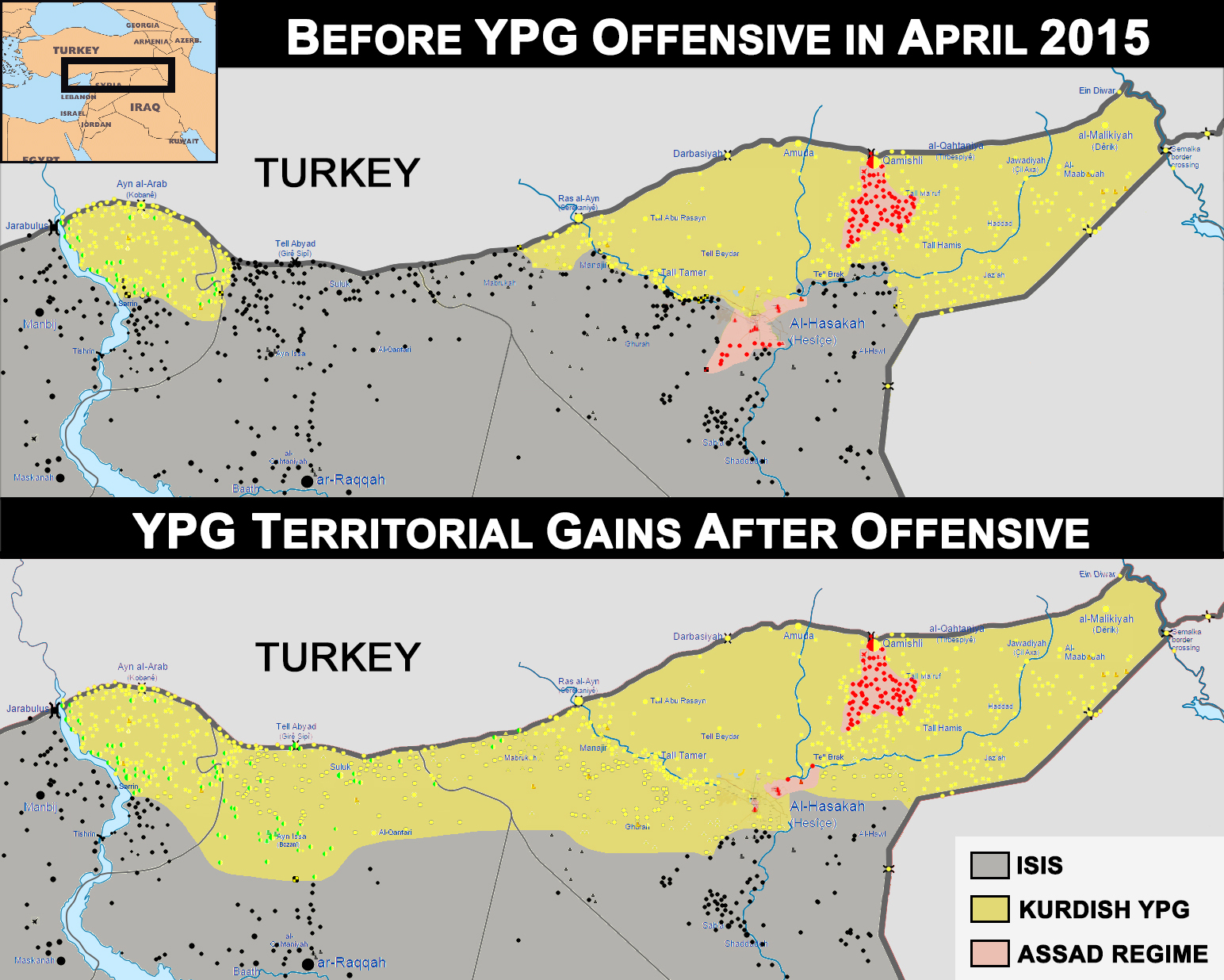 Simon Papagiorcopulo
Simon is the founder of Foreign Brief who served as managing director from 2015 to 2021. A lawyer by training, Simon has worked as an analyst and adviser in the private sector and government. Simon's desire to help clients understand global developments in a contextualised way underpinned the establishment of Foreign Brief. This aspiration remains the organisation's driving principle.