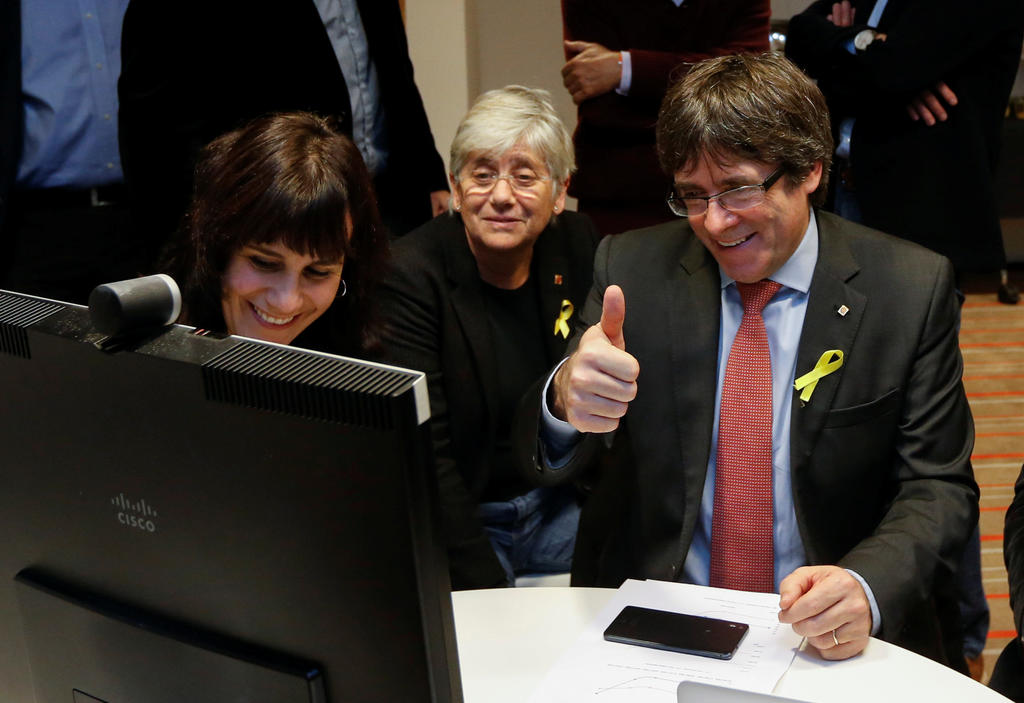 PARLIAMENTARY CIRCUS
Newly elected Catalan parliament convenes for first time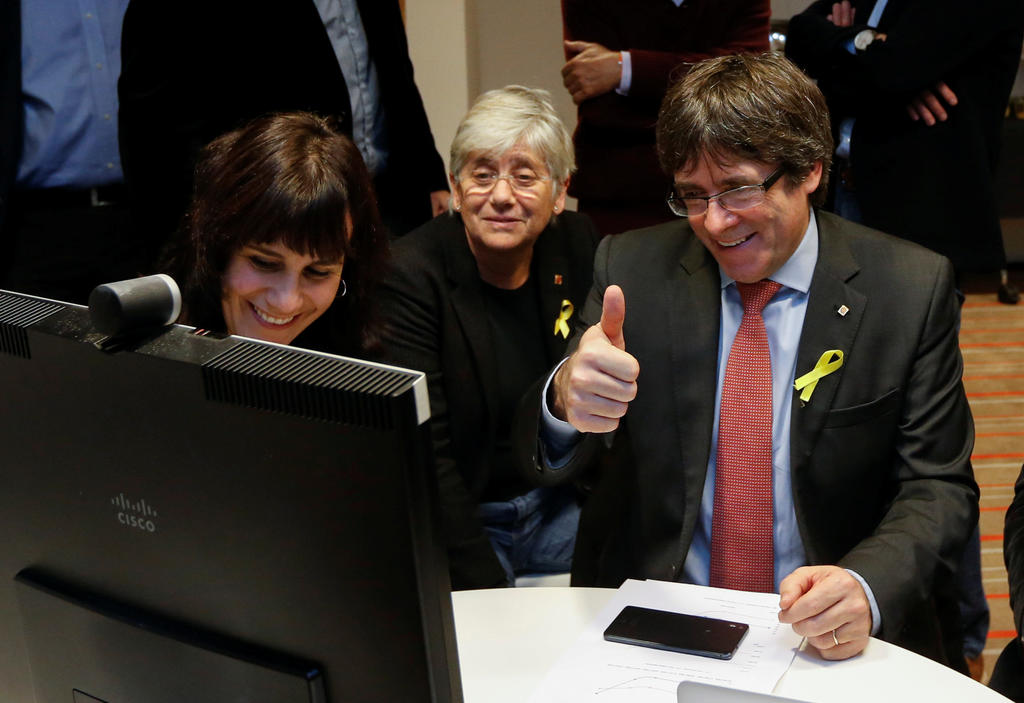 Catalonia's recently elected parliament will meet today to choose the committee that rules its daily activities; later this month, the parliament will elect the region's new leader.
The leadership issue will likely overshadow today's meeting, as Catalonia's preferred president, Carles Puigdemont, remains exiled in Belgium. However, separatists have raised the unorthodox idea of Puigdemont governing from Belgium via video link. In response, Spanish Prime Minister Mariano Rajoy threatened to continue Madrid's direct rule over the region until a new, physically present president is sworn in.
For their part, Puigdemont's political allies, the Republican Left and Popular Unity Candidacy parties, have expressed uncertainty over the former president's candidacy from afar, with the latter demanding that an alternative candidate be found. But as most of the former region's leaders remain exiled or imprisoned, there is no obvious alternative candidate to assume the presidency. With Madrid unlikely to drop charges against Puigdemont—thereby making his return to Spain unlikely—the former president could choose to rule by proxy by placing a figurehead to govern in his place.
CAUTIOUSLY OPTIMISTIC
Bank of Canada issues interest rate decision
Following 2017's strong economic performance, the Bank of Canada is likely to kick off the year by hiking interest rates to 1.25% today.
The expected hike will be Canada's third in a row, as the country continues to recover from 2015's collapse in oil prices. Canada's economy likely grew by some 3% last year—its strongest showing in six years—while unemployment is currently the lowest it has been in forty years. With inflation running close to the targeted 2%, Canada's economic outlook for 2018 is rosy.
That being said, Canadian lawmakers are becoming increasingly concerned that Donald Trump will withdraw the US from NAFTA, should negotiations stall. With over 75% of exports going to its southern neighbour, the Canadian economy would be wounded if Washington scrapped the deal.
As such, expect Canada's approach to monetary policy in 2018 to depend, at least in part, on NAFTA's survival. If a breakthrough is made, interest rates could be hiked up to 1.75% by the end of the year. However, if the trade agreement perishes, the Bank of Canada may hold off on any more increases.
GREEK NAME CALLING
Greece and Macedonia resume negotiations over naming dispute
Today, Greece and Macedonia will resume negotiations over the nearly three decades old dispute regarding the latter's name. Although it styles itself as the "Republic of Macedonia," the UN will recognise it as the "Former Yugoslav Republic of Macedonia" until the dispute is resolved.
Greece claims that "Macedonia" is an appropriation of Greek culture, especially since most of historical Macedon lays inside the borders of the Greek province of Macedonia. Although Greece has deepened its economic and political ties with Macedonia in the past decade, it still blocks its neighbour's accession to NATO and the EU over the dispute.
But with over 100 countries, including the US, recognising the "Republic of Macedonia," Greece has quickly become isolated internationally on the issue and is losing much of its leverage over its neighbour. Both Athens and Skopje are more eager to negotiate than their nationalistic predecessors, and seem to be converging on the compromise name "New Macedonia."
Slowly but surely the two countries are reconciling, paving the way for an additional EU and NATO member in the foreseeable future.