Who is Britain's New Prime Minister, Liz Truss?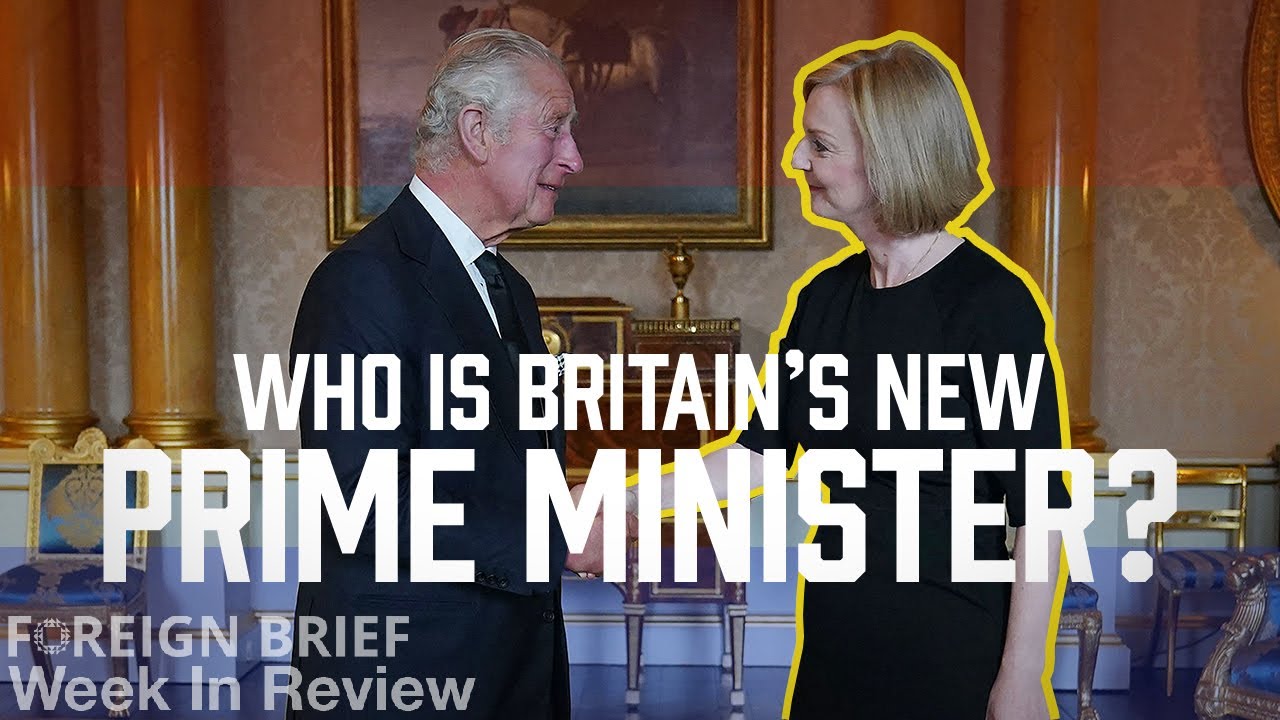 Following Boris Johnson's resignation, Conservative Liz Truss is the new Prime Minister of the United Kingdom. Find out how her government will function for Britain and affect the international community.
Foreign Brief covers Liz Truss' ascension to 10 Downing Street. As the new Conservative leader, Truss will aim to curb inflation and take a more hardline approach to foreign affairs.
Full transcript
The former Foreign Secretary Liz Truss officially assumed her role last Tuesday as Britain's new prime minister following the resignation of Boris Johnson. Truss beat out fellow Conservative Party politician Rishi Sunak to win the position. What does Truss's ascension to 10 Downing Street mean for Britain and the rest of the world?
Domestically trust is facing soaring inflation the worst in 40 years. Prices have risen 10% In the past year and are projected to reach 13% by the end of 2022. Many argue that rising energy prices caused by the Russia-Ukraine war and the sanctions imposed on Russia are responsible for inflation.
Russia supplies Europe with over 35% of its energy needs. However, in reality, Britain only receives 3% of its energy from Russia. The lack of UK reliance on Russian energy means that Truss could be more aggressive on sanctions towards Russia. Trump campaigned on British strength abroad and aggressive sanctions would align with her campaign platform. For its part, the Kremlin seems to have noticed the new UK leader's stance voicing their concerns over Truss's election and warning of strained relations down the road as Truss remains active in supporting Ukraine. In addition to Russia, Truss may adopt a tougher stance on China by condemning the Uyghur Muslim genocide in Xinjiang and imposing more restrictions on Chinese investments in the UK.
Along with most of the British public, Truss views China as a threat and a primary economic competitor, which will likely be combated through increased British business ties across the Commonwealth. As for EU relations, Truss is a fervent Eurosceptic and hardline Brexiter, meaning the UK-Eurozone relations may be strained. Already, tensions with France have inflamed in the years since the UK's departure from the EU over issues such as English Channel fishing rights and migration policy.
Truss could even prompt a trade war with the EU if she goes through with plans to undermine the Northern Ireland protocol, which imposed customs checks on goods moving from Britain into Northern Ireland. Without it, goods could move freely without customs between the UK countries. However, conservatives currently trail the opposition Labour Party in opinion polls regarding the general election in 2025, meaning trust may be doubly determined to deliver on her hardline campaign promises to clinch the election.
Daniel Rice
Daniel is the Chief Operating Officer of Foreign brief. He oversees the production and publishing of all of Foreign Brief's products. His background is in the air, space and cyberspace domains of national security and Indo-Pacific geopolitics. He is fluent in Mandarin Chinese.